Poppy seed muffins hiding a little pocket of lemon lusciousness inside. I love lemon flavoured sweet treats – and this one is so easy. Perfect morning or afternoon tea, they also make great lunchbox fillers.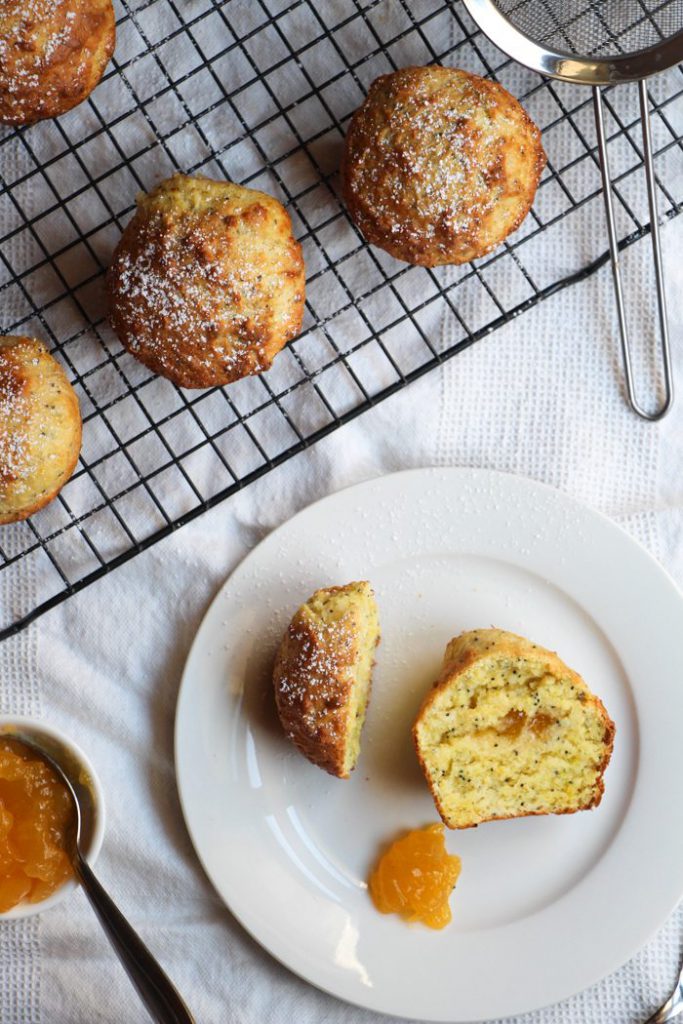 Make your own lemon curd if you like, but if you use a jar of store bought curd this is a 10 minute job that results in café style muffins that everyone will love.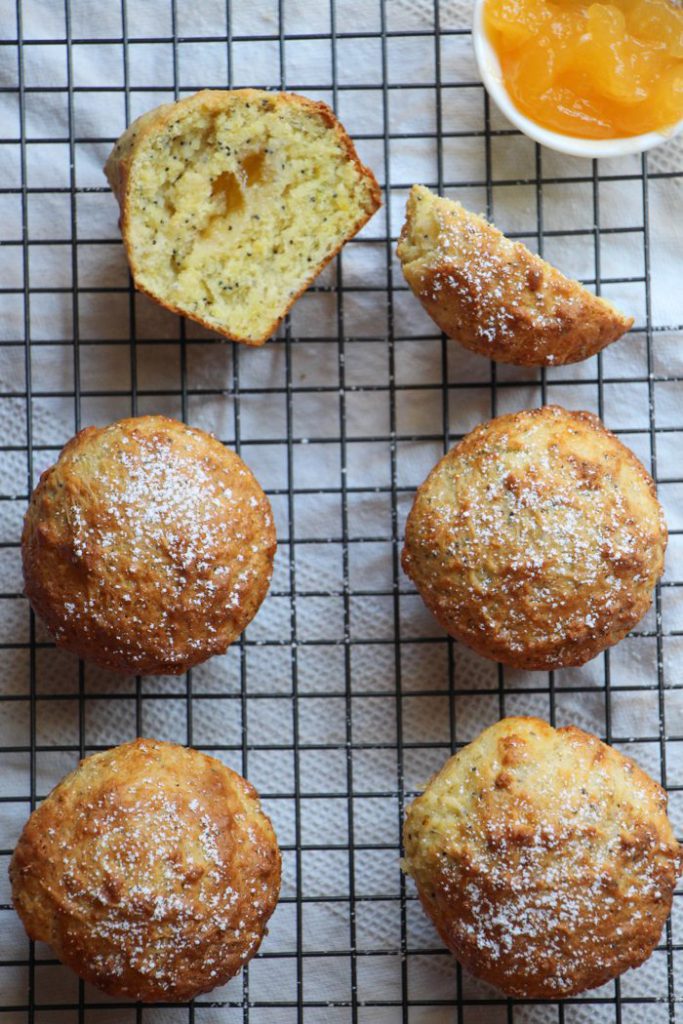 I love these muffins, but you can change it up if you like. The base muffin recipe here is fairly simple, and you can change the ingredients to make your own creations. Orange instead of lemon, or omit the lemon and poppy seed altogether, add half a cup of chocolate chips to the mix and fill with Nutella instead of lemon curd for a delectable chocolate version.  Once you start experimenting you'll see how easy making cafe quality muffins can be!
Poppy Seed Muffins with Lemon Curd
Author:
Prep time:
Cook time:
Total time:
These muffins have a little lemon surprise inside.
Ingredients
2 cups plain flour
¾ cups sugar
1/3 cups poppy seeds
2 tsp baking powder
1 tsp bicarb soda
pinch of salt
2 eggs
250gm vanilla yoghurt
rind and juice of 1 medium lemon
¼ cup milk
12 tblsp lemon curd
Instructions
Preheat oven to 200 degrees Celsius. Spray a non stick muffin tray with olive oil spray.
Mix the flour, sugar, poppy seeds, baking powder, bicarb soda and salt in a large bowl.
Mix the eggs, yoghurt, lemon rind and juice and milk in another bowl. Whisk until smooth.
Add the wet mixture to the dry mixture and fold in. Mix until just combined, overmixing will result in dense muffins.
Spoon enough mixture into each muffin cavity to half fill. Add a tblsp of lemon curd, then top with more muffin mixture to seal.
Cook for 15 – 20 minutes, or until golden and cooked through.
Serve dusted with icing sugar and a little extra lemon curd if desired.