Such a simple dish, this is a perfect example of Italian cooking – minimal ingredients that just work.  The meaty scallops are not overpowered with a heavy sauce, just a buttery lemon coating is all the tagliatelle need.  You may think scallops are an expensive ingredient, but cooking them like this with pasta stretches a small amount of scallops a long way so the result is  what seems an extravagant 'restaurant style' dish, but is actually  a very economical meal.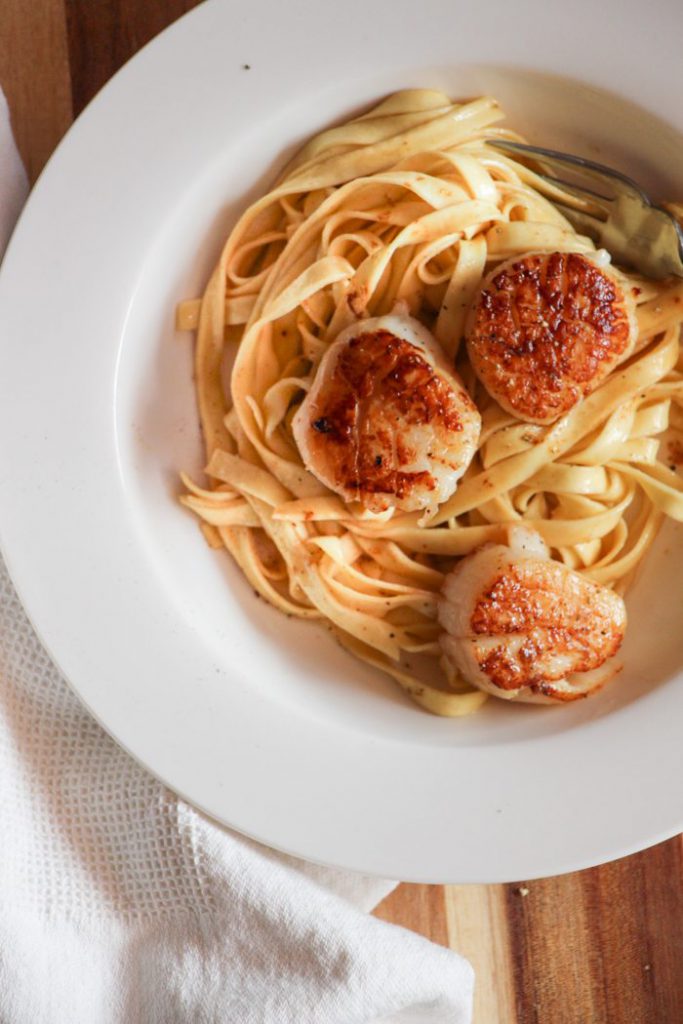 Don't be frightened of cooking scallops, they really are easy and only need under a couple of minutes each side. Make sure you remove any moisture from them by patting with paper towels, this will ensure they get a nice crust and not 'stew'. Take them off the heat before you think they're ready, because they will continue cooking even after they've been removed from the pan.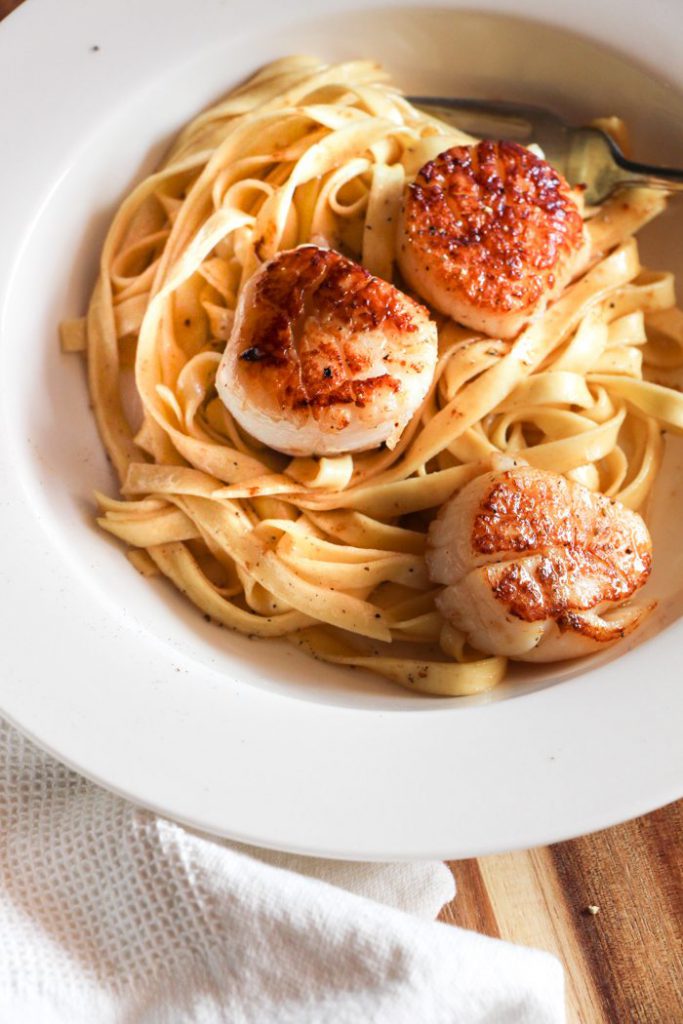 If you can't get your hands on good scallops, substitute with prawns, or fresh crab meat would work here to0 (no need to cook the crab, just toss through at the end).  Of course, if you can get your hands on fresh pasta (or make your own), this dish will be even more luxurious, but any pasta will do.
Scallops with Lemon Tagliatelle
Author:
Prep time:
Cook time:
Total time:
Scallops marry perfectly with lemon in this beautiful dish.
Ingredients
12 fresh scallops removed from their shell
olive oil
400gm tagliatelle
1 garlic clove, finely chopped
120gm butter
½ cup white wine
rind and juice of 2 lemons
freshly ground black pepper
Instructions
Pat the scallops dry with paper towel. Heat a frypan over medium-high heat and add a splash of olive oil. Add the scallops and sprinkle with a little salt. Cook 90 seconds, then turn and cook for another 90 seconds. Remove and set aside.
Meanwhile bring a large pot of water to the boil, add a good pinch of salt and the tagliatelle. Stir, then cook until al dente.
While the tagliatelle is cooking, heat a frypan to medium – high heat and add the butter. Cook until melted, then add the garlic. Cook for one minute, then add the wine. Allow to bubble and reduce for 1 minute. Add the zest and lemon juice and continue to cook for a further 1 – 2 minutes, or until reduced by 1/3.
When tagliatelle is cooked, drain and then add straight to the pan with the lemon sauce. Toss to combine. Add a good grinding of black pepper.
To serve, pile some tagliatelle onto each plate and top with 3 scallops per person. Spoon over any remaining sauce