This is the basis of many many meals. This makes around 2 litres of sauce, so if you don't need it all freeze the rest for another day.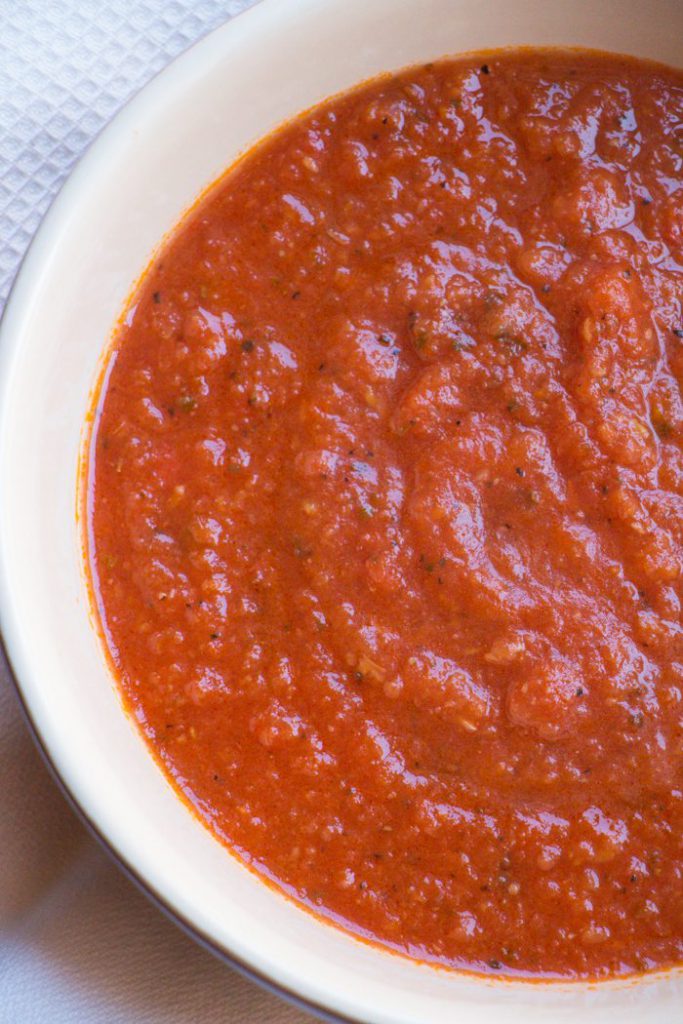 This really simple, but so good. A simple plate of your favourite pasta dressed with this sauce is a great traditional Italian dinner everyone will love.
Basic Tomato Sauce
Author:
Prep time:
Cook time:
Total time:
The mother sauce of many Italian meals.
Ingredients
olive oil
1 onion, peeled and finely chopped
1/2 carrot, peeled and finely chopped
1 celery stick, peeled and finely chopped
3 garlic cloves, peeled and finely sliced
6 x 400g tins diced tomatoes
125ml water
1 tbsp dried oregano
pinch of salt
5 fresh basil leaves
Instructions
Splash a little olive oil into a saucepan and saute the onion, celery and carrot over a medium heat for 3 – 5 minutes or until the vegetables are tender.
Add the garlic and cook for another minute.
Add the tomatoes, water, oregano and salt. Stir to combine, increase the heat and bring to the boil. Cover, reduce heat and simmer for 30 minutes.
Add the basil leaves, taste and adjust seasoning if necessary. Cook for 5 minutes more. Transfer everything to a food processor and blitz to make a smooth sauce.