This dish is special to me. Not only because it tastes amazing and I love making fresh pasta, it is the dish that I made to successfully win myself a place on Masterchef Australia. I made this dish for the judges in my own kitchen in 60 minutes total. It was a lot of pressure. In my opinion, making fresh pasta is a labour of love. Its something you do when you have time up your sleeve and you want to enjoy the moment.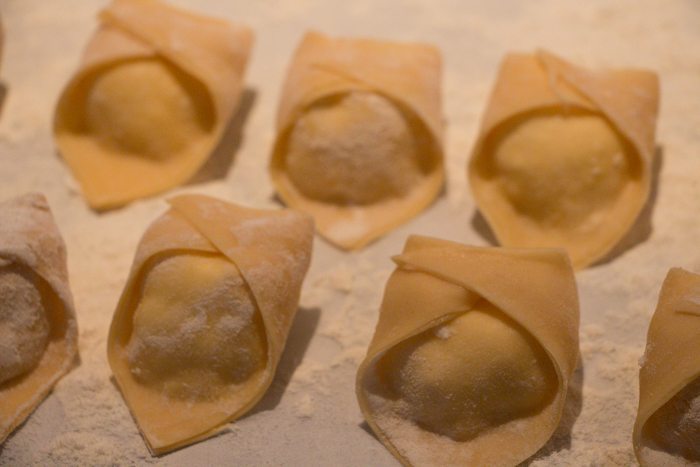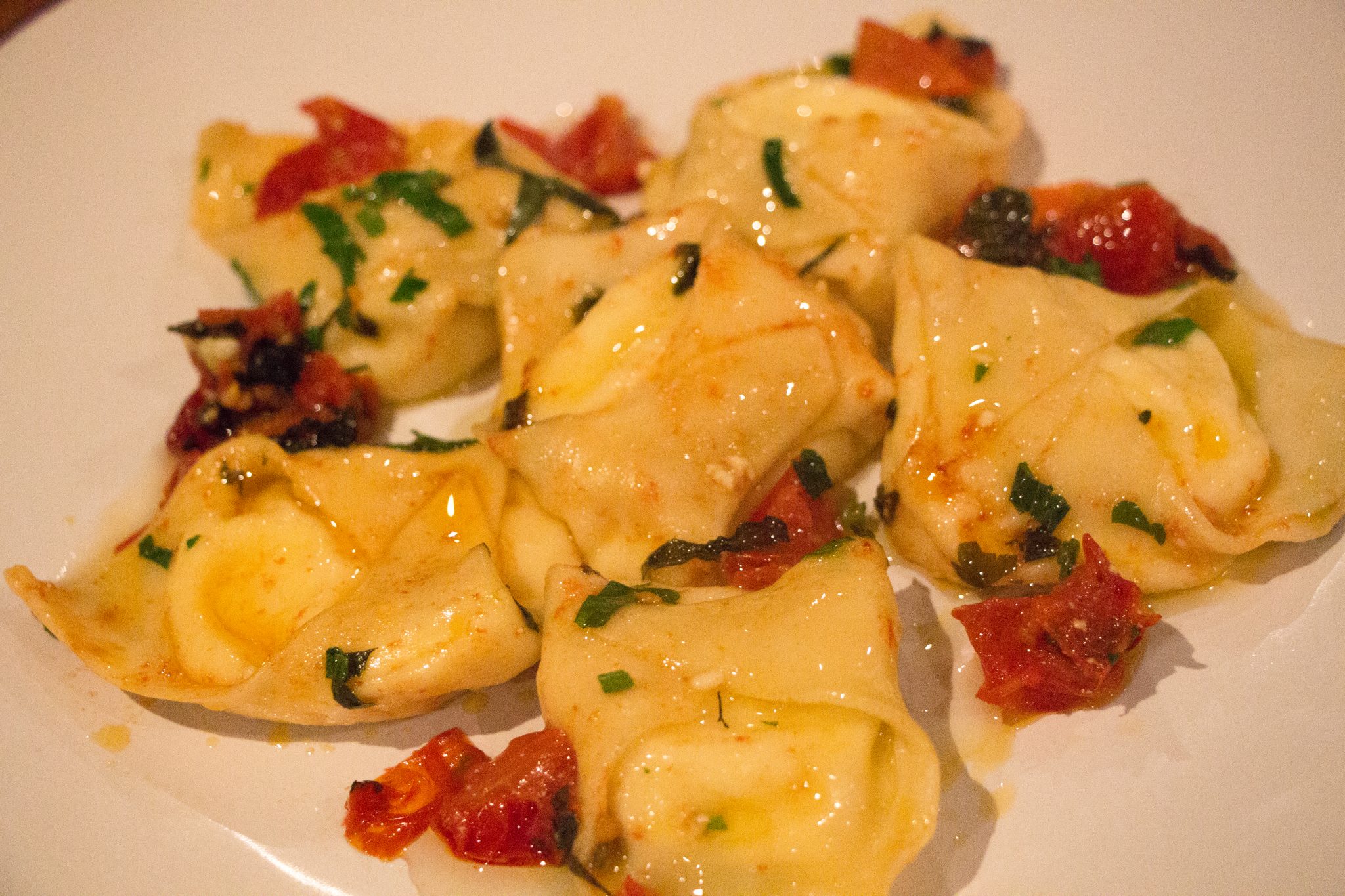 Making this dish gives you, and your family or friends incredible satisfaction. I liken it to the flavours of a Caprese salad. You can't beat the classic partnership of basil, tomato and cheese. It's timeless. There's a reason for that. It's so good.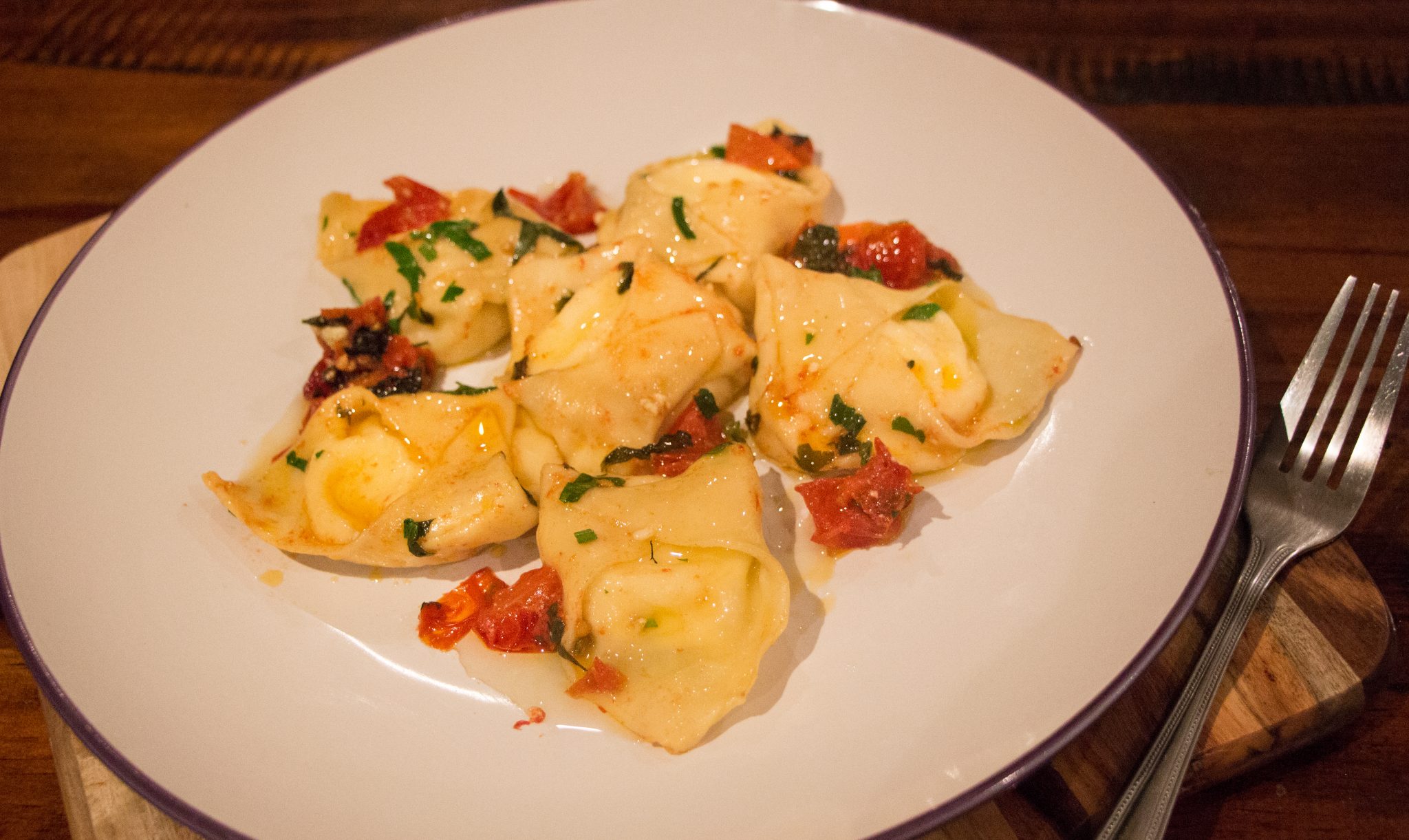 Feel free to go for it and whip this up in record time, but I encourage you to step into "Italian Mamma mode" and pretend there is nothing else to do but cook a fabulous meal for your family. It's the joy of cooking for those you love that truly gives us our greatest pleasure.
Cheese Tortelloni with fresh Tomatoes and Basil
Author:
Prep time:
Cook time:
Total time:
Fresh Cheese Tortelloni as cheesy and light. Served with a fresh tomato sauce with basil, cooked down to release their flavours and you have my take on a Caprese Salad as a pasta dish.
Ingredients
500 gm drained ricotta
1/2 cup grated Parmesan cheese
1 tspn lemon rind, very finely grated and chopped
Salt
I quantity of Basic Pasta Dough
2/3 cup olive oil
500 gm baby Roma tomatoes, quartered
1/3 cup fresh parsley, finely chopped
1/2 cup fresh basil, finely chopped
Juice of half a lemon
Salt
Freshly ground black pepper
Instructions
It is important to use drained ricotta so it is quite dry and the filling is firm. You can buy it at your deli already drained, or put regular ricotta in a sieve suspended over a bowl in your refrigerator overnight.
Mix the ricotta, Parmesan cheese and lemon rind together. Taste. Add salt to your liking. Cover and set aside.
Roll out the pasta dough to the second last setting on your pasta machine.
Place on a lightly floured work surface. Cut 9 cm squares.
Place 1.5 tspns of ricotta filling in the middle of the square.
Lightly dampen the edges with water, then fold the square in half to form a triangle. Use your fingers to expel air from around the filling and seal the edges.
Holding the triangle shape with one hand, use the other hand to fold the two corners at the base in to each other and seal together. It should look like a little priest's hat.
Place on a tray dusted with flour and continue until all the tortelloni are made.
Fill a saucepan with water and place on high heat.
Meanwhile, make the sauce.
Heat the olive oil on medium heat and add the tomatoes. Cook on medium-low so they start to cook down. Add half the parsley and basil, lemon juice, a pinch of salt and a little black pepper and cook for 2 minutes.
Meanwhile, once the water is boiling, throw in a good handful of salt and then add the tortelloni in batches. They will take about 3 – 4 minutes to cook, but start checking earlier and try one.
Once cooked through take them out with a slotted spoon and put straight into the sauce.
Carefully turn them over in the sauce. Add the rest of the parsley and basil and remove from the heat.
Serve with some of the sauce and a drizzle of olive oil