Making fresh pasta is one of my most favourite things to do.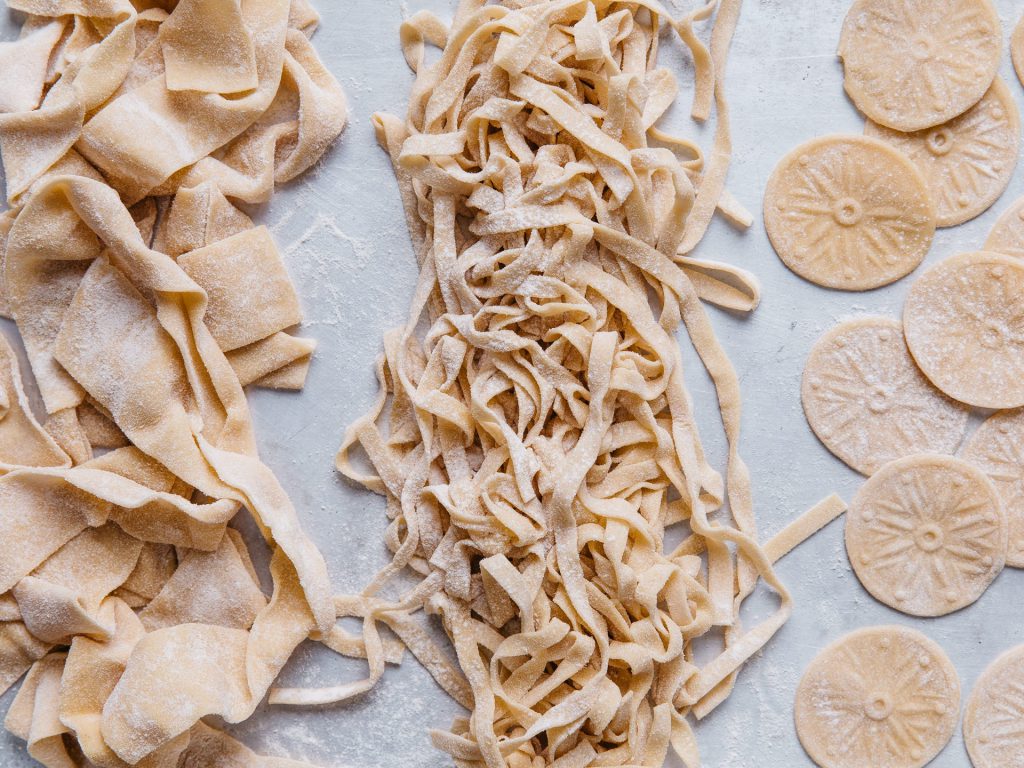 It still amazes me how something as simple as eggs and flour can be transformed into so make different shapes of silky pasta.  Making our own pasta is dead easy, and once you try it you will realise how rewarding it is to make our own beautiful pasta. The perfect blank canvas for whatever dish you're making.  This is the basic pasta dough recipe to use with all my fresh pasta recipes. It's easier than you think.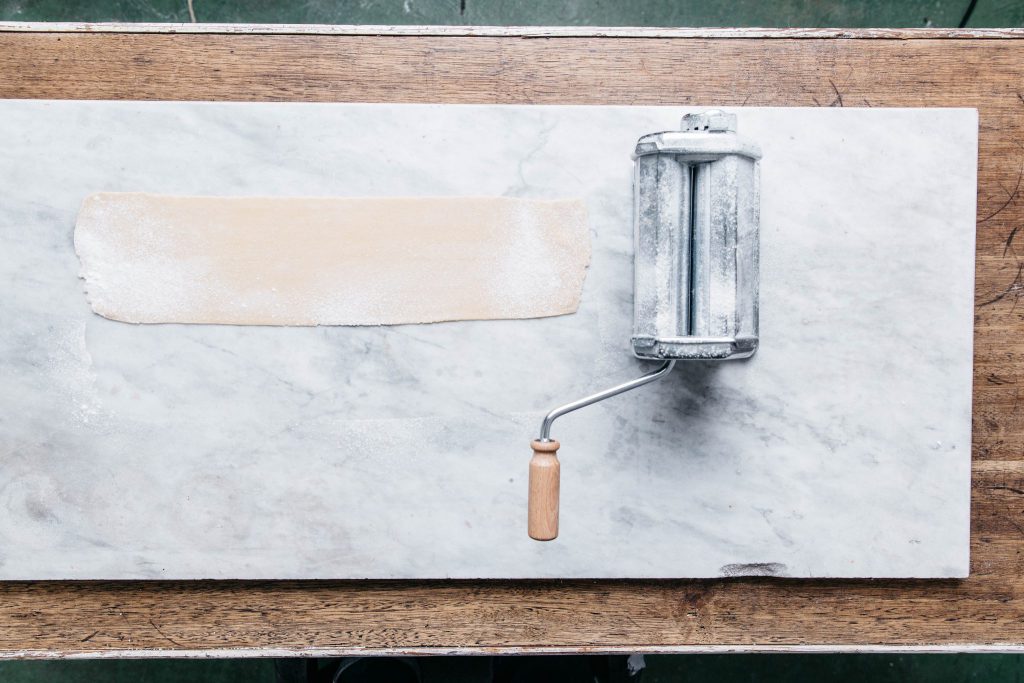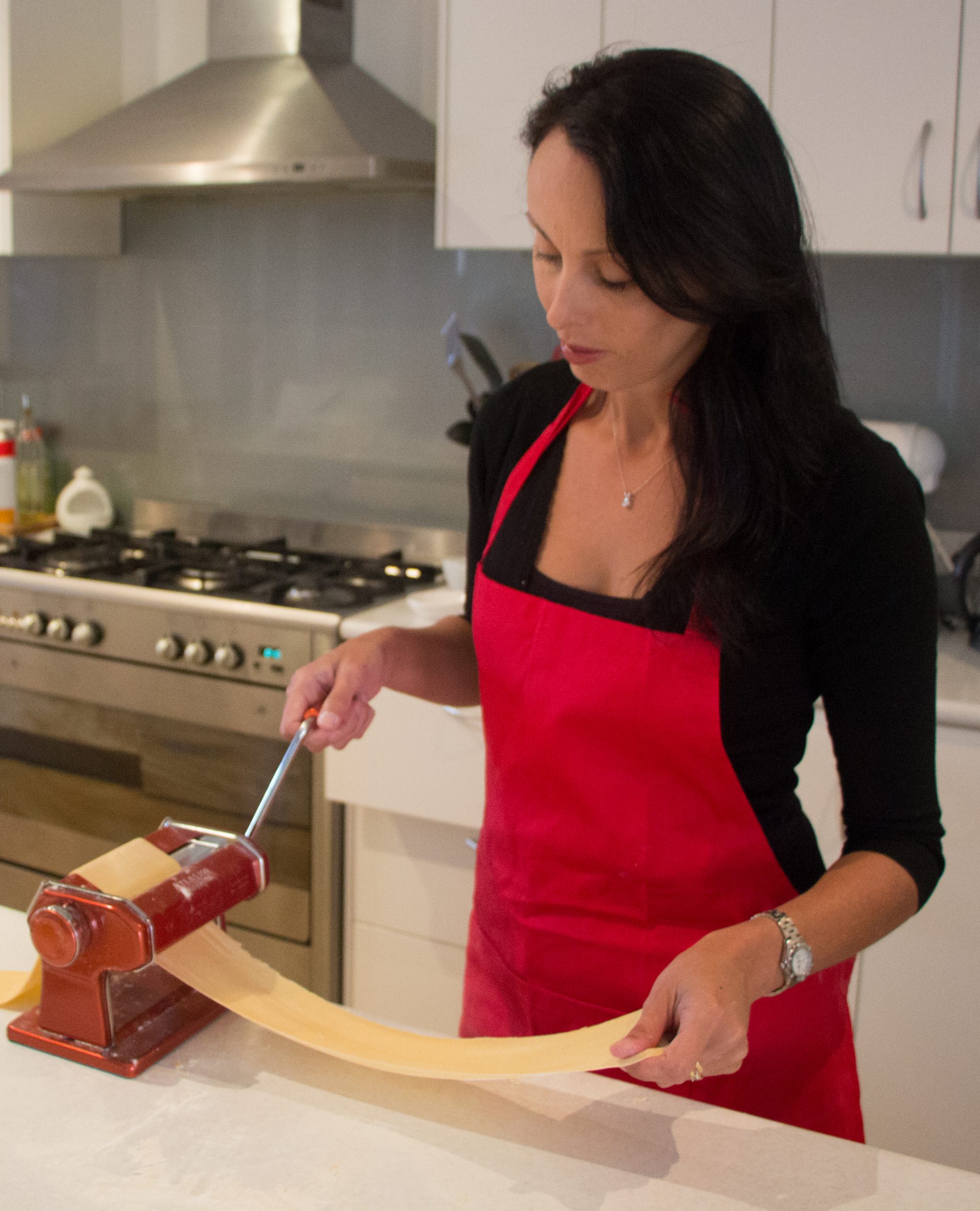 Basic Pasta Dough
Author:
Prep time:
Total time:
Basic Pasta Dough
Instructions
This recipe feeds approximately 3 people. The general rule with pasta dough is one egg per person, so you can adjust this recipe according to how many people you'll be feeding ie. 6 people = 6 eggs and 600gm flour.
Step 1. Put the flour into a large bowl, or directly onto a clean workbench.
Step 2. Make a well in the centre and then add your eggs.
Step 3. Using a fork, mix the eggs, slowly incorporating a little flour as you go.
Step 4. Gradually mix in the flour until you have a combined ragged mess of dough.
Step 5. Knead the dough onto a clean, lightly floured surface for 10 minutes, or until the dough feels pliable and smooth. Making pasta dough is all about touch and feel. Use your instincts. If it feels a little sticky, add more flour. If it feels dry, add a little olive oil to loosen it.
Step 6. Cover with cling wrap and allow to rest for 30 minutes.
Step 7. The dough is now ready to be rolled and shaped as desired.
Rolling Pasta
Pasta can be hand rolled, but honestly, it's a big job and requires a lot of skill and effort. The best way to roll out pasta is using a pasta machine. They can be purchased quite in expensively from most homewares shops. There are manual types where you need to turn a crank handle to roll the pasta, or you can buy an electric style where the motor does that for you. Either way, its easy to do.
Cut your pasta into 3 equal parts ( if you have increased the quantities, you will need to cut more pieces).
Work with one piece at a time, keeping the rest covered to ensure they don't dry out.
Lightly flour your work surface and flatten your piece of dough slightly. Sprinkle with a little flour.
Turn the knob on your pasta machine to the lowest number (1), and feed the dough through using the handle to turn the rollers (or the motor if you are using electric). Now fold the dough and run it through again. Repeat this process 8 times. This is called 'laminating' and ensures your pasta is silky smooth. If the dough starts feeling sticky, just dust with a little more flour.
Now turn the knob up a notch (2) and feed the dough through again. Then up to the next notch (3) and so forth until your pasta is at its desired thickness. The higher the number, the thinner and more fragile it will be.
Lay the finished pasta sheets onto a floured surface. Cover with a damp towel to prevent from drying out.
They are now ready to be used as is for lasagne sheets, or to be cut into whatever shape you desire.