You might think I'm mad posting a recipe for something as simple as a cup of hot chocolate. But think again, this is like nothing you've ever had before.  This is the kind of cup of rich sweet loveliness you can stand your spoon up in.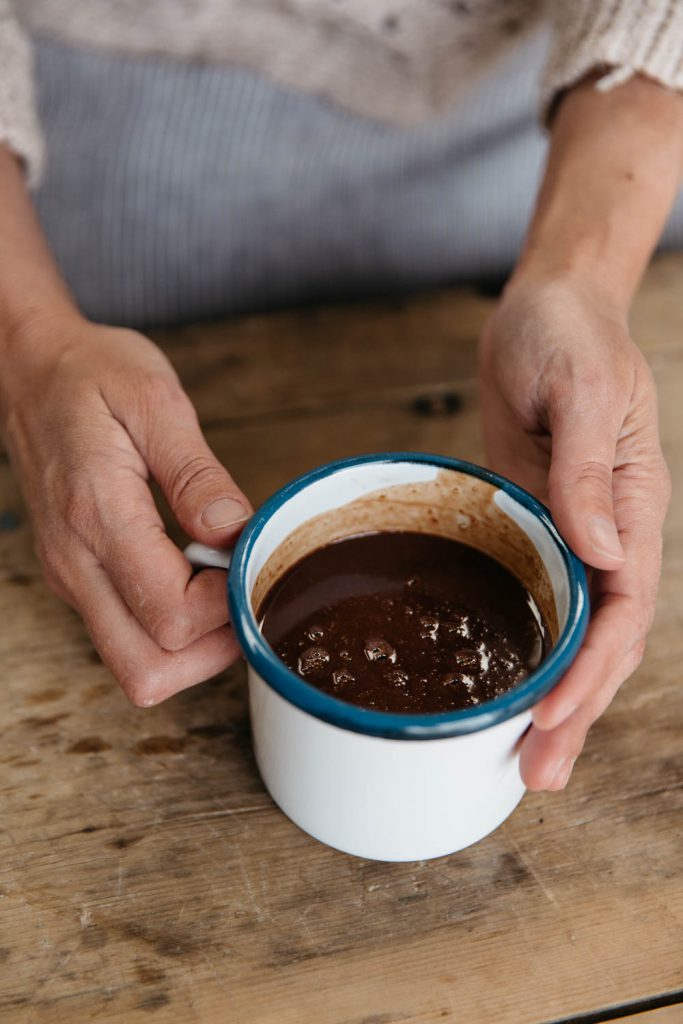 I first tasted Italian hot chocolate on my first trip to Italy.  My cousins took me to a little cafe in Turin that specialised in desserts.  I remember they all ordered impressive looking gelato creations, layered sundaes and cakes.  It was the end of a another day of feasting (it's not a myth, Italians really do know how to eat, a lot.), and my stomach just couldn't handle another meal. I learned to say 'stomaco e chiuso' (stomach is closed) as my cousins would say to me as I rubbed my stomach in pain. So this night, I decided I would just have a simple hot chocolate. Simple? Yes. But I had no idea it would be so decadent, so rich and so utterly addictive. My stomach definitely decided to re-open.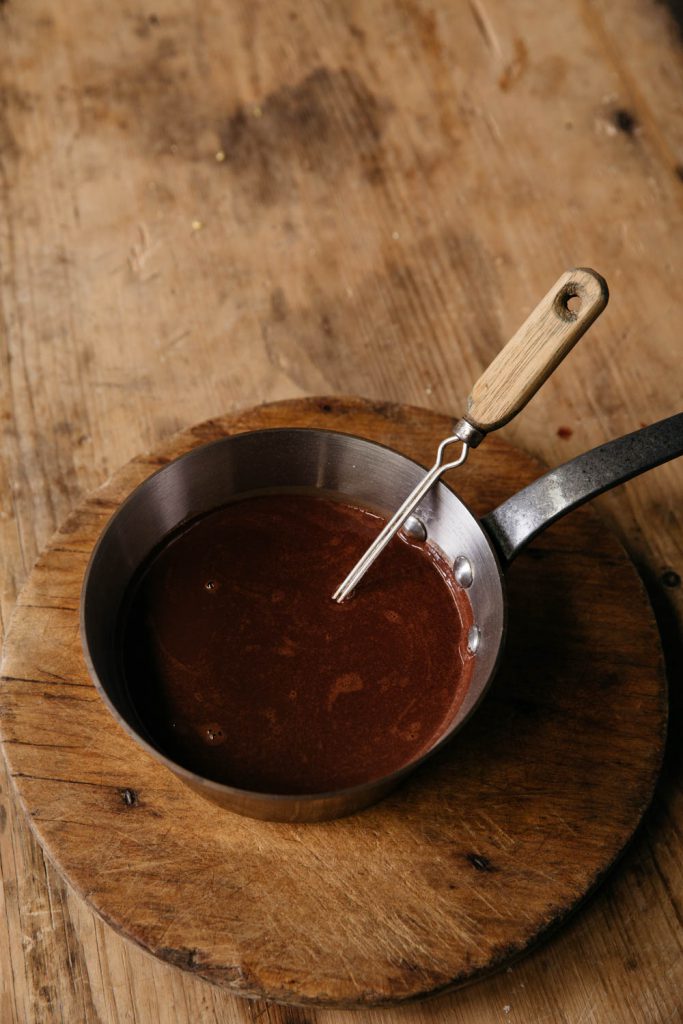 This hot chocolate is kind of like a chocolate fondue, but still drinkable. Perfect for dunking other sweet stuff into (biscotti would be perfect) or just enjoyed as is.  Be warned, you will end up with a chocolate moustache if you tip your cup up for a big gulp.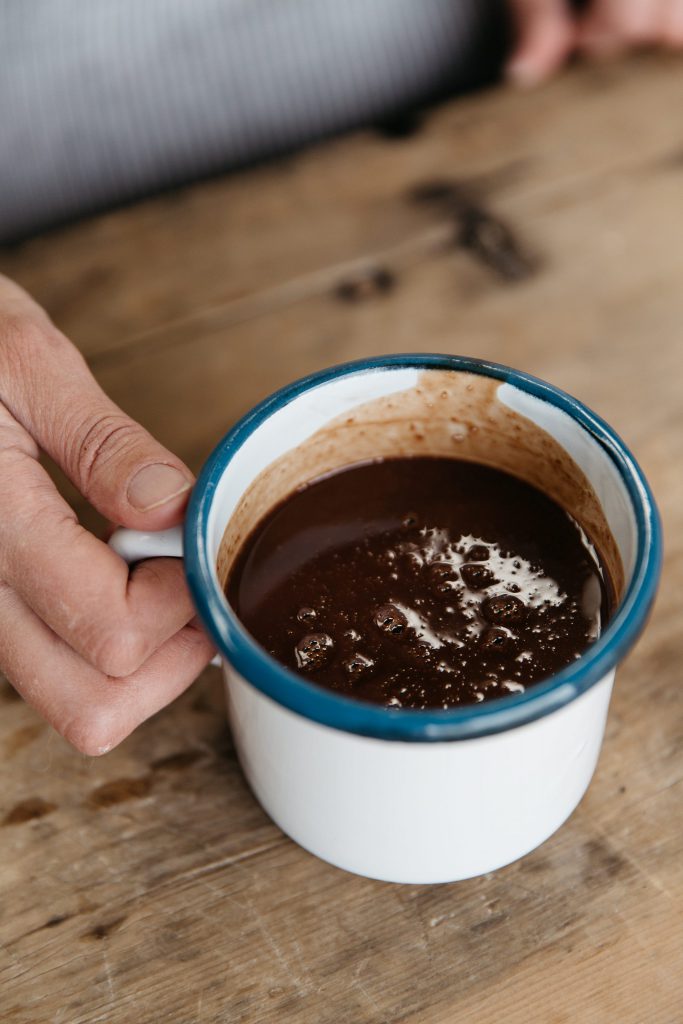 It goes without saying you need good quality chocolate here. My first taste being in Turin, a city renowned for chocolate, so it was so velvety and rich. Make sure you find a great chocolate , it's the star ingredient, so go crazy and use the best you can afford.  Dark chocolate is my choice here, as it gives this a deep rich flavour. You can use half the quantity of milk chocolate if you prefer it a little sweeter.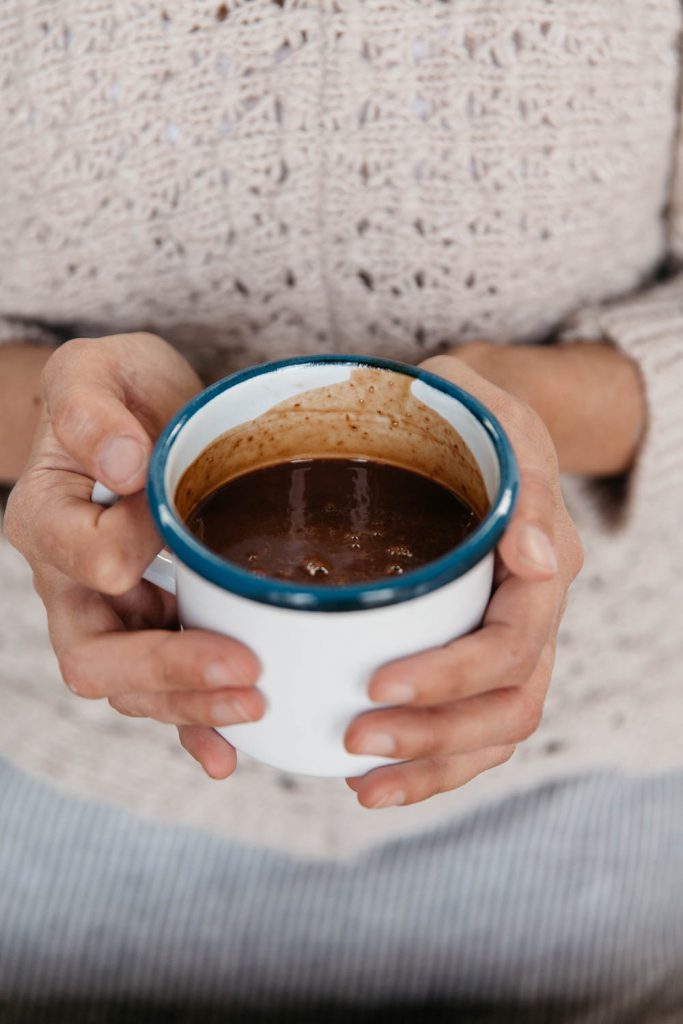 This makes a fantastic dessert idea for a crowd. Double or quadruple the amounts, depending on how many people you need to feed, and pour into little espresso cups.  Line up on a large platter and serve with a pile of biscotti or savoiradi biscuits. It's a great little treat to end a meal.
This thick, luxurious cup of chocolate is definitely a sweet treat. But comforting and homely at the same time. Your whole family will love it and you will never reach for the powdered stuff again. I always believe if you're going to indulge, do it properly. Here it is – the best hot chocolate you have ever tasted. Go on, live a little.
Italian Hot Chocolate
Author:
Prep time:
Cook time:
Total time:
The best and most decadent hot chocolate around. I don't think of this as a drink – it's more a dessert perfect for dunking biscuits into.
Ingredients
115g good quality dark chocolate, finely chopped
375ml cups milk
1/2 tsp vanilla extract
1 1/2 tbsp sugar
1 tbsp cornflour
Instructions
Place the chocolate and 125ml of the milk into a small saucepan. Heat on medium, stirring, until chocolate is melting. Pour in the rest of the milk, vanilla, sugar and cornflour, and stir until smooth and thick.
Pour into cups and serve with biscuits for dunking.