I had the absolute pleasure of spending a few days with winner of the first Australian Masterchef, Julie Goodwin, last week. I can't express just how lovely and down to earth she is. She welcomed me into her home and her life and I am incredibly grateful to have formed a friendship with someone I admire.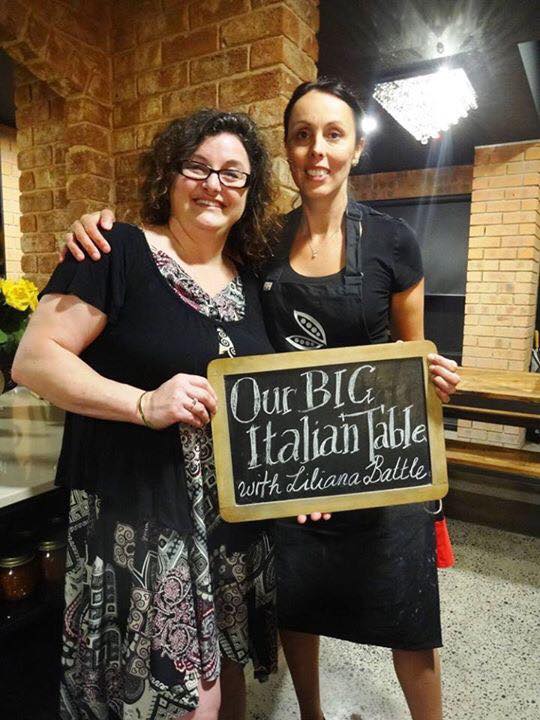 Julie has recently opened her own cooking school in Gosford, New South Wales. It is so well set up, you could mistaken it for the Masterchef kitchen! I was there to run a cooking class for Julie – the Big Italian Feast. My kind of cooking, a series of dishes to serve up on the big table for everyone to share. 17 lovely ladies came along to learn how to make Crostini with Pear and Brie, Tuscan Spatchcock Chicken, my Family Tomato Salad, Ricotta Gnocchi with Basil Mascarpone Pesto and Limoncello Tiramisu. You see what I mean by a feast!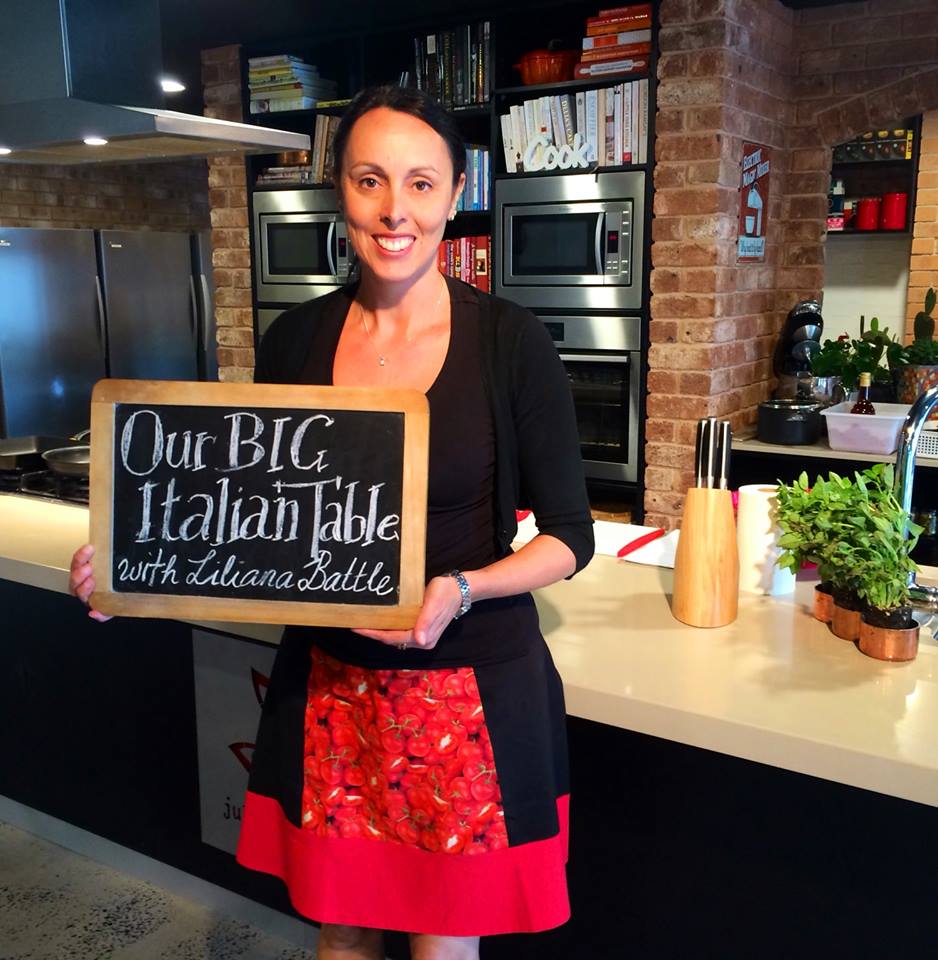 Three hours of cooking and lots of fun and laughter, not to mention a glass of wine or two and everyone sat at the table to share the fruits of our labours.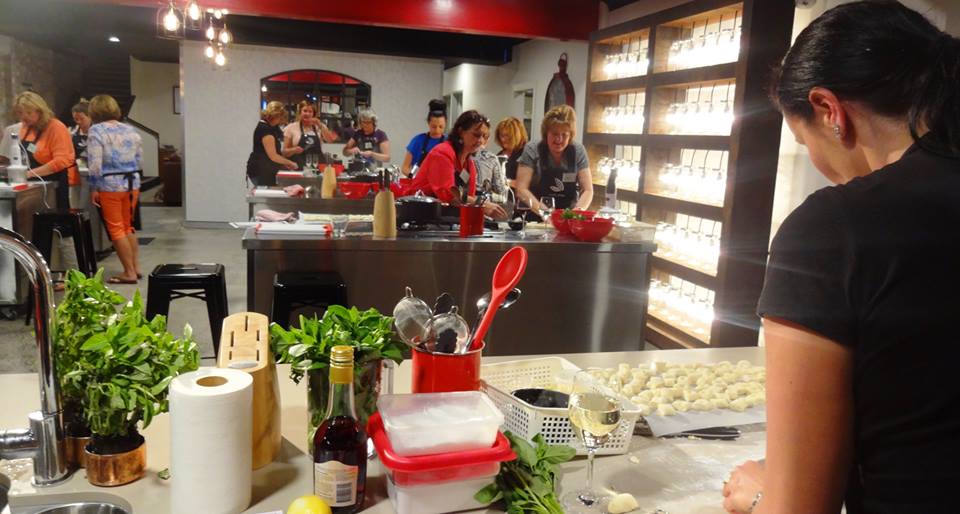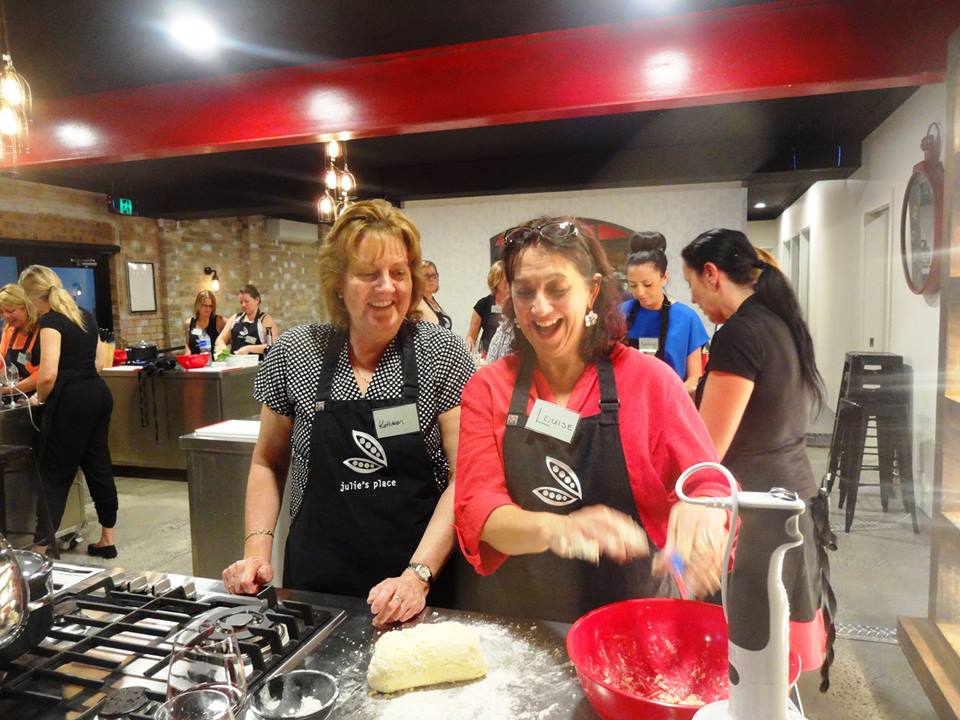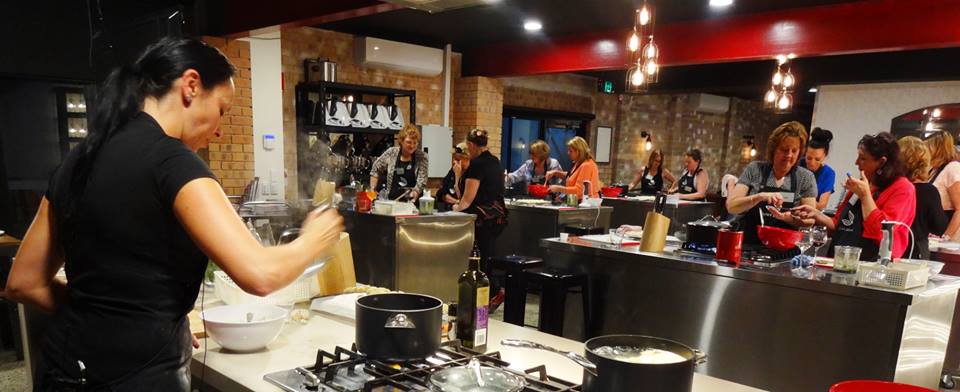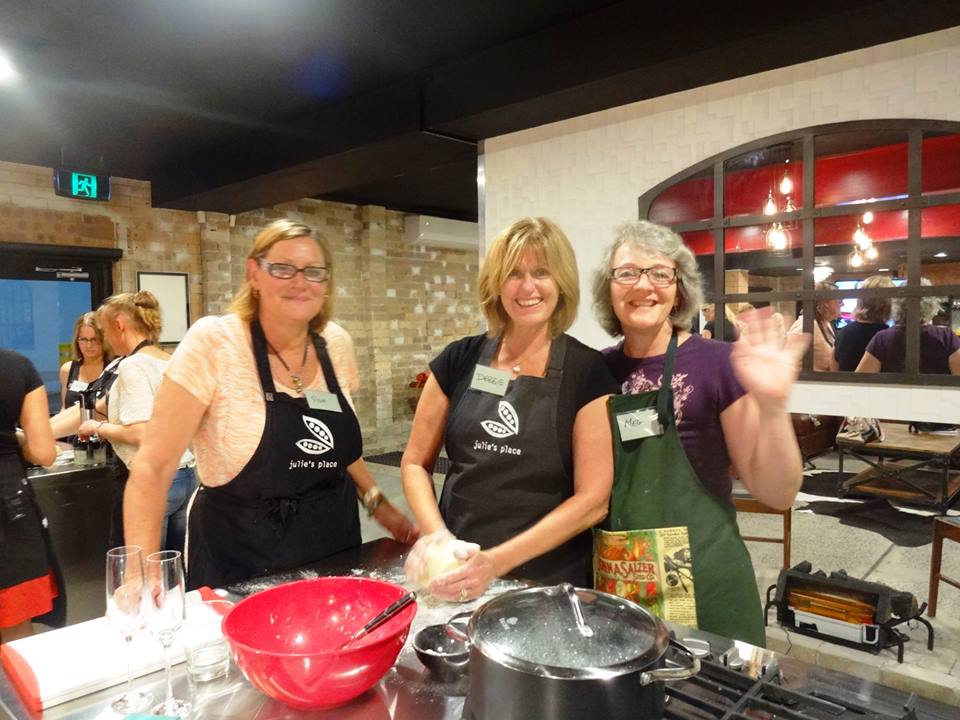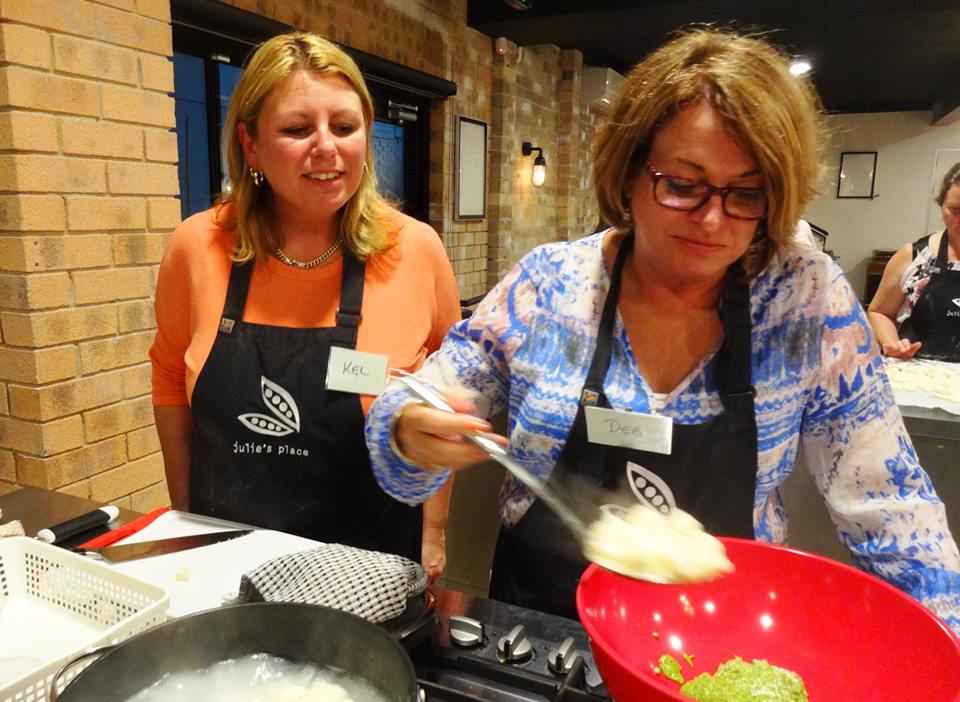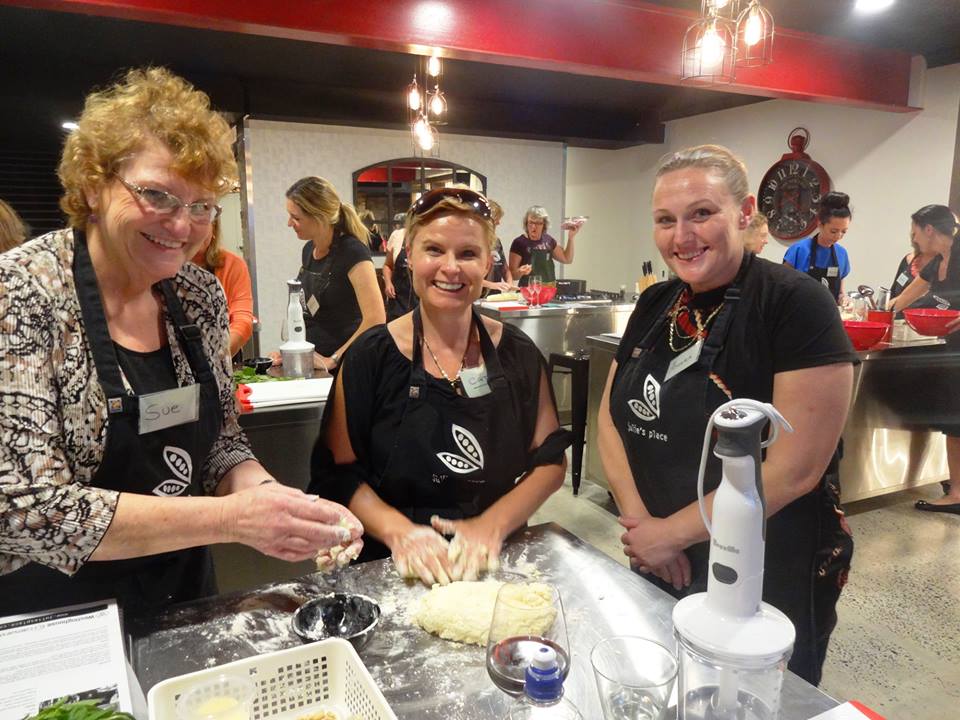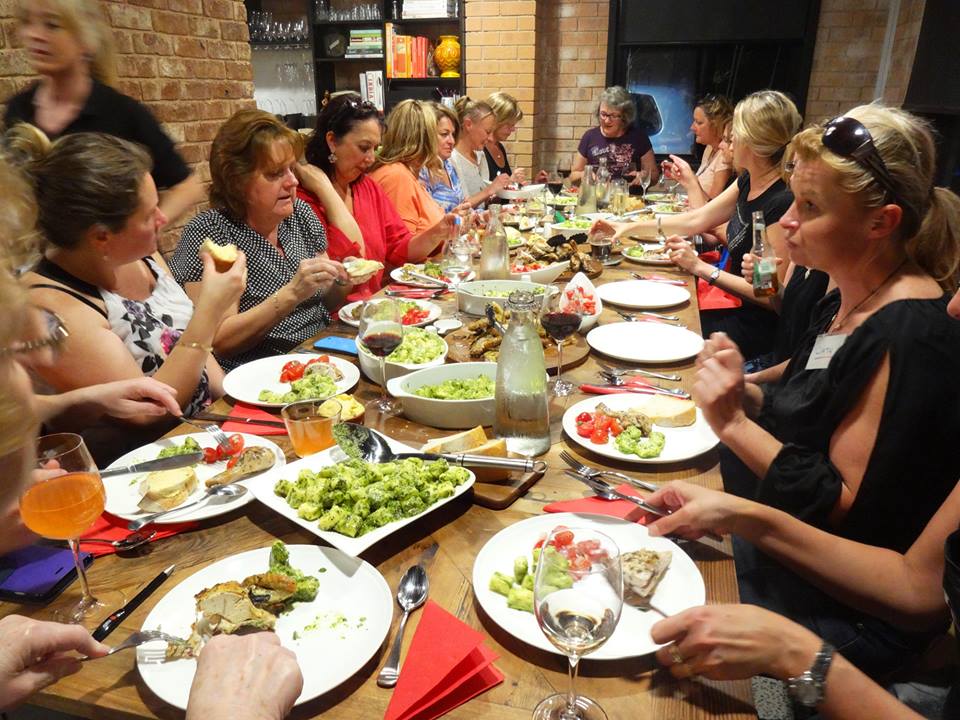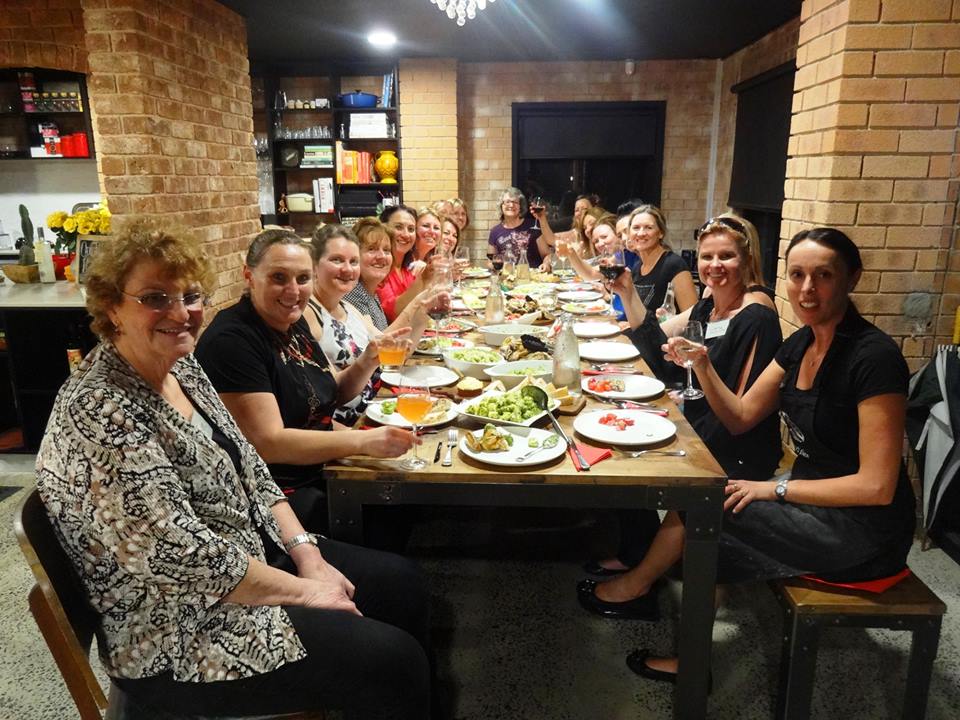 To those of you who came along, thank you, you were a fantastic group and it was lovely to meet you all. If you missed out, do yourself a favour if you are ever in Sydney and book a class with Julie. Check out her website here .
If you are interested in booking me for a cooking class, please contact me. I love sharing my family recipes and my passion for cooking.