I love using vegetables in salads. This is inspired by the traditional dish from Liguria, on Italy's west coast, Spaghetti alla Genovese. It combines green beans, potatoes, spaghetti and basil pesto and is an economical vegetarian pasta dish that has stood the test of time. Liguria is renowned for it's basil pesto. Fresh and full of flavour, it is good with anything from fish and chicken, to a pizza topping, or tossed through pasta for a quick meal.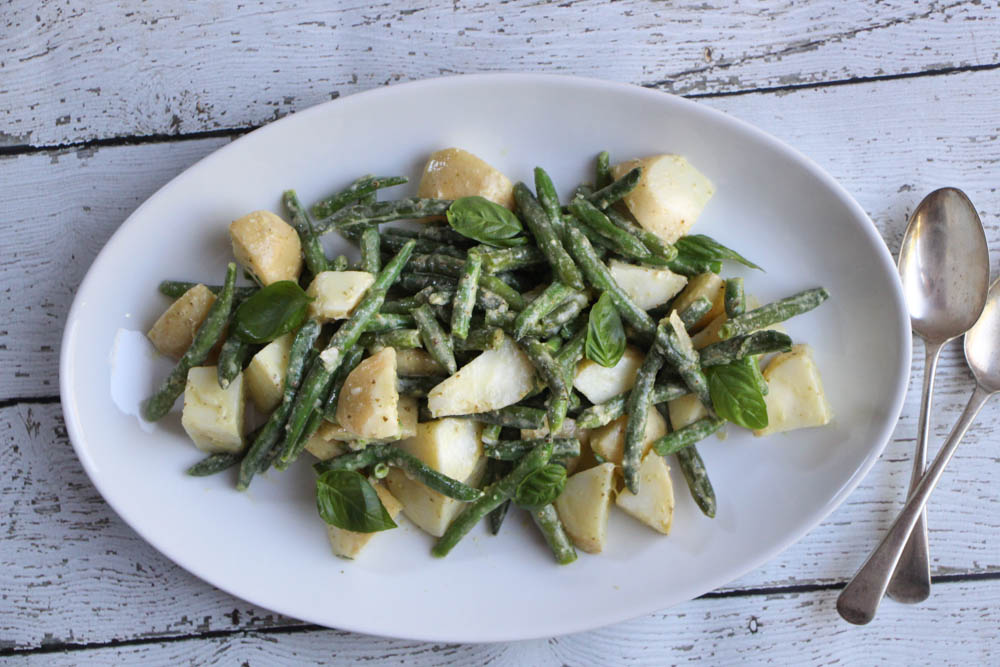 My salad omits the spaghetti, making this gluten free and more of a side dish than a complete meal. I sometimes add a little crunch with toasted almonds. It's great with roast chicken or anything that comes off a barbecue.  The bonus is that it can be made ahead of time, in fact it tastes better if you do.  I usually make this a day ahead.  Bring it to room temperature before serving.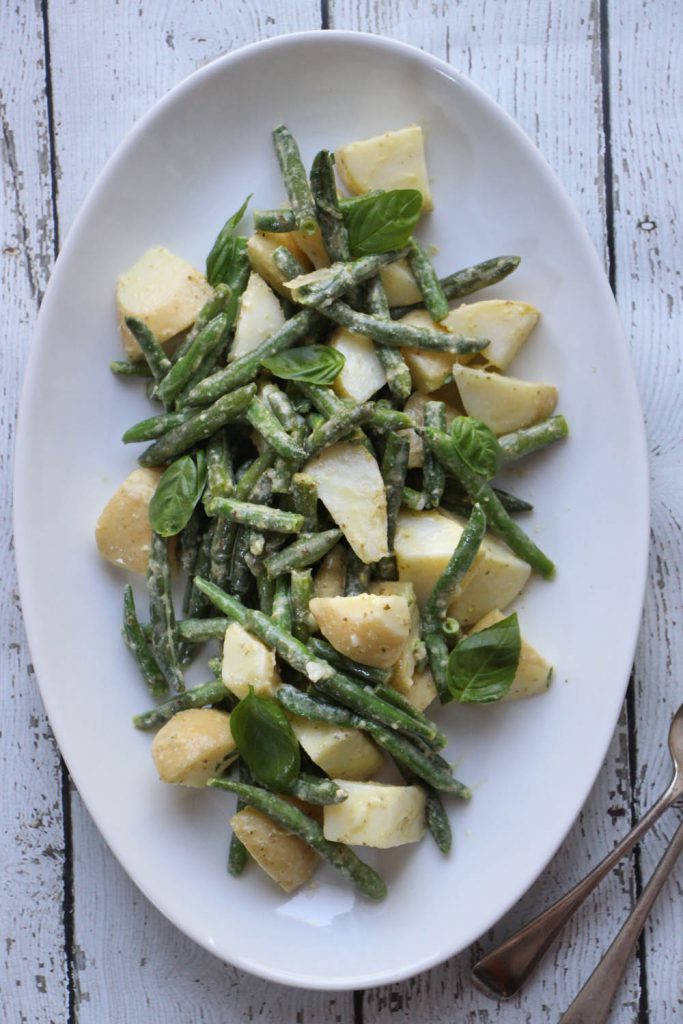 Now this salad really needs a good pesto – it's where all the flavour comes from. So either make you own (click here for an easy recipe) or buy a good quality one.  I prefer pesto that comes from the fridge section of the supermarket as it seems more fresh and usually contains less additives.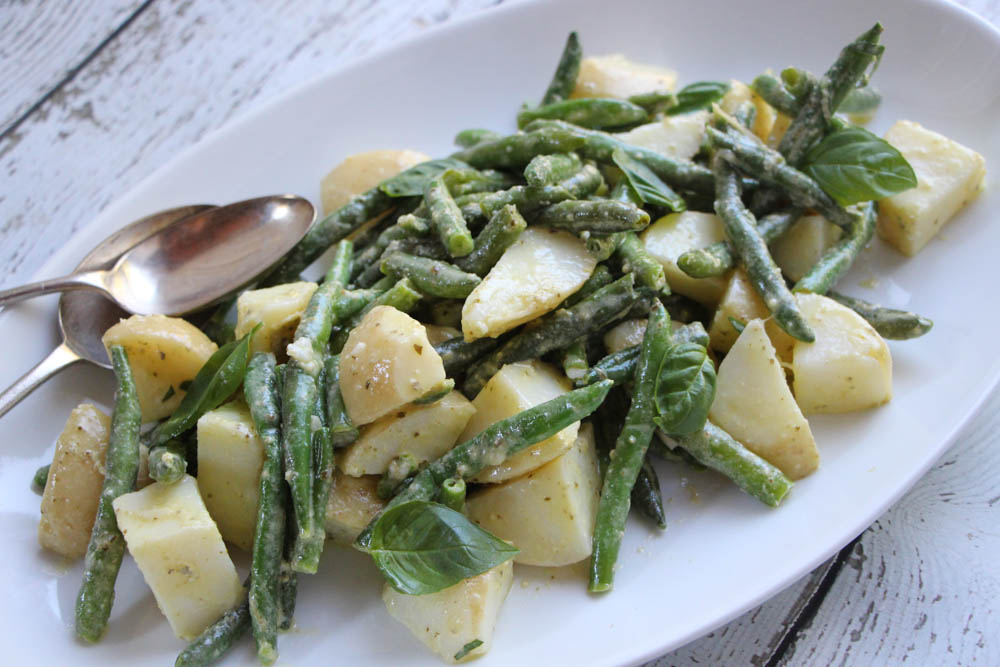 Genovese Salad
Author:
Prep time:
Cook time:
Total time:
A great vegetable side that is hearty enough to eat on it's own.
Ingredients
5 large waxy potatoes, such as Nadine
500g fresh or frozen green beans, trimmed
salt
1/3 cup basil pesto
3 tbsp white wine vinegar
1 tbsp olive oil
salt
freshly ground black pepper
a good handful of fresh basil, torn
Instructions
Chop the potatoes into rough 3 cm chunks. Don't bother peeling them. Place in a large pot and cover with cold water. Add a pinch of salt and bring to the boil. Cook until potatoes are tender and can be pierced with a knife, then drain thoroughly. Set aside to cool.
Cook the beans in boiling salted water until tender. Drain and rinse under cold water. Set aside to cool.
Combine the potatoes and beans. Add the pesto, vinegar and olive oil and season with salt and pepper. Use your hands to carefully mix everything together. Allow to sit for at least one hour, or up to a day for flavours to develop.
Scatter with fresh basil and serve at room temperature.