Pizza Margherita is  the classic, the base of all other pizzas. It's most kid's favourite and if you can make a great Margherita you'll keep everyone happy.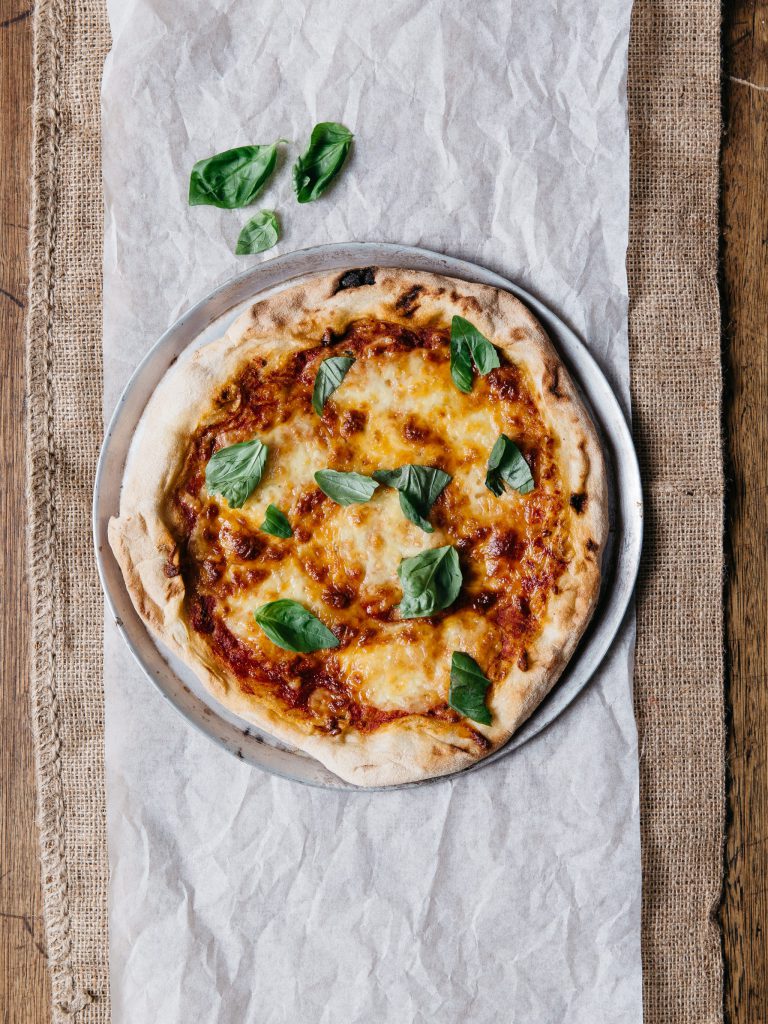 The secret is a good sauce so use my Basic Tomato Sauce. I like the extra flavour of oregano and Parmesan on mine. Click here for my recipe for basic pizza dough if you want to make your own bases.
Pizza Margherita
Author:
Prep time:
Cook time:
Total time:
Make your own pizza dough or use a good store bought one. This is an easy dinner everyone in the family will love.
Ingredients
1 large ball of pizza dough or premade pizza base
¼ cup Basic Tomato Sauce (or use store bought)
1 cup grated mozzarella, OR 1 large ball fresh Mozzarella (cut in slices)
2 tblsp Parmesan
1 tblsp dried oregano
6 fresh basil leaves
Extra virgin olive oil, for drizzling
Instructions
Preheat oven to hottest setting.
Spoon the sauce into the middle of your pizza base, spread evenly, leaving a 2 cm border all the way around. Top with cheese and oregano.
Cook for 5 – 15 minutes (depending on the heat of your oven) or until cheese is bubbling and base is crisp.
Top with fresh basil and a drizzle of olive oil and serve