This easy 2 ingredient raspberry compote can be used in so many ways.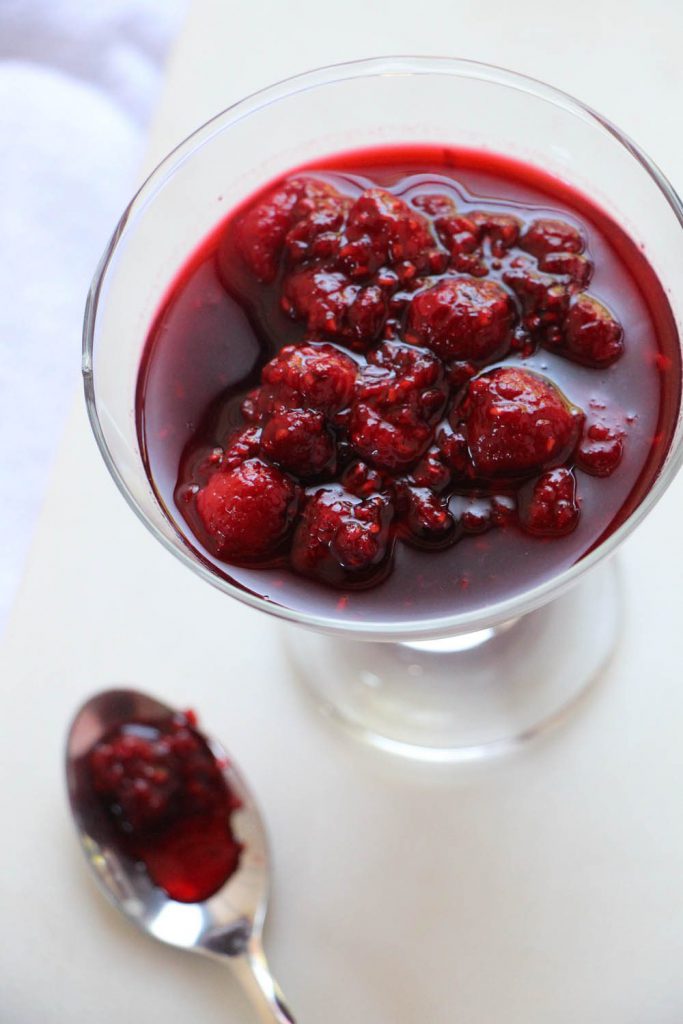 Stir through yoghurt for breakfast, dollop on ice-cream for dessert, spoon over a pavlova, spread on toast or pancakes, or use to fill a sponge cake with whipped cream.  Try swirling some through softened vanilla ice-cream and re-freeze for a Berrylicious treat.
Quick Raspberry Compote
Author:
Prep time:
Cook time:
Total time:
Once you see how easy this is to make you'll find a stash of this in the fridge can turn into so many delicious treats!
Ingredients
3 cups frozen raspberries
¾ cups brown sugar
1 tbsp lemon juice
Instructions
Place 2 cups of raspberries and the sugar into a medium saucepan. Heat, stirring every now and then until sugar is dissolved.
Simmer for 10 minutes, or until thick, syrupy and the raspberries have broken down.
Add the remaining raspberries and the lemon juice, stir to combine and cook for two more minutes. You still want some chunky raspberries for texture.
Remove from the heat and allow to cool. Store refrigerated in a sealed container.
Makes approx. 1 ½ cups
Note: This produces a pulpy sauce with texture and some whole raspberries. if you want a smoother sauce – add all the raspberries at once, cook, then strain the seeds out.