These decadent chocolate truffles are really simple to make.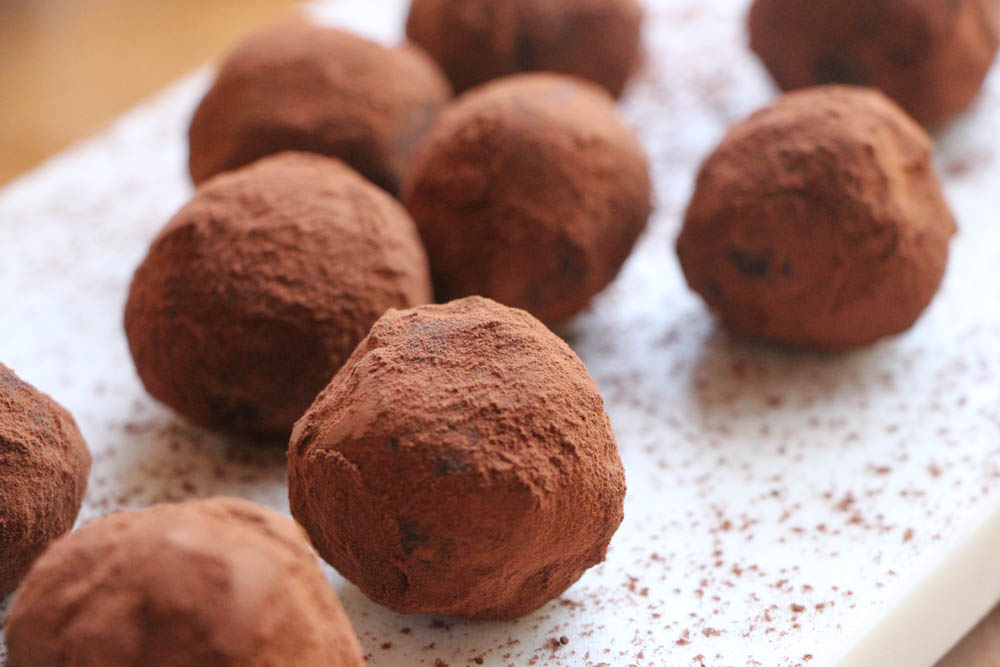 I have rolled them in a mix of cocoa powder and drinking chocolate. I mix the two as coating in cocoa powder alone makes them too bitter for my taste. Try rolling them in coconut, sifted icing sugar, sprinkles or crushed nuts to suit your taste. Kids love eating and making these so get them involved! If you want to make an adult's only version add a splash of your favourite liquor to the melted chocolate.
Easy Chocolate Truffles
Author:
Cook time:
Total time:
Easy to make, these truffles make great gifts.
Ingredients
250g dark chocolate
200ml thickened cream
¼ cup cocoa powder, sifted
¼ cup drinking chocolate powder, sifted
Instructions
Finely chop the chocolate and place in a heat proof bowl.
Heat the cream in a small saucepan over medium heat until almost boiling. Immediately remove from the heat and pour over the chocolate. Allow to sit for 30 seconds, then stir until chocolate is melted and smooth.
Cover and refrigerate for 1 hour, or until set.
Mix the cocoa and drinking chocolate together in a bowl.
Use a teaspoon to scoop out the set chocolate mixture and then roll into balls with your hands. This can be a little messy, dust your hands with a little icing sugar if you like. Now roll into the balls into the cocoa mixture.
Serve straight away or keep refrigerated for up to a week.