I love making desserts that are quick and easy, yet look like I've spent hours in the kitchen. Happy to take shortcuts, this is one dish that looks and tastes amazing but requires hardly any effort.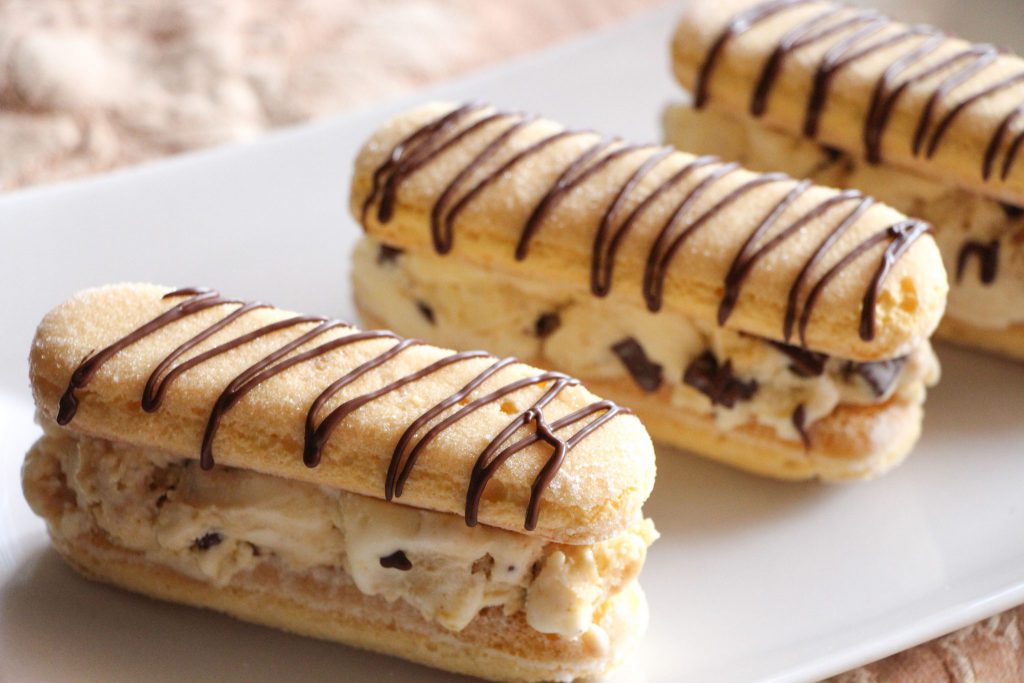 The Tiramisu flavoured ice-cream is good enough to eat on it's own, but sandwiched in-between sponge finger biscuits this is an elegant and very impressive dessert that is perfect for a special occasion.
I'm giving you the recipe for a whole tub of ice-cream so you will have some left-over if you only make the 10 sandwiches specified here. Make more if you like, or just save the ice-cream for another day.
Tiramisu Ice-Cream Sandwiches
Author:
The flavours of Tiramisu in an icecream sandwich! This is easy and stunning.
Ingredients
Tiramisu Icecream:
1 litre vanilla ice-cream, softened slightly
10 Sponge Finger Biscuits (Savoiardi)
200gm dark chocolate, finely chopped
½ cup black coffee, cooled
¼ cup Marsala
To assemble:
20 Sponge Finger Biscuits (Savoiardi)
100gm dark chocolate, melted
Instructions
Scoop the softened ice-cream into a large freezer-proof bowl. Crush the sponge finger biscuits and add to the bowl with the chopped chocolate, black coffee and Marsala. Working quickly,, mix to combine, cover and return to the freezer. Allow to set (about 1 hour).
To assemble: remove ice-cream from the freezer. Use a teaspoon to place ice cream over 1 sponge finger biscuit. Top with another biscuit and set aside on a tray. Repeat until you have 10 ice cream sandwiches. Return to the freezer for 10 minutes.
Remove from freezer and drizzle with melted chocolate.
Serve immediately.
Makes 10