Wonton wrappers are definitely not Italian, but they are a great backup when you don't have time to make fresh pasta. Sure, it's not the same thing, but it's close. I certainly have used them to make a quick batch of cheese ravioli before. But what they're really good for is making fried treats. You can fry them in sheets, just as they are and serve alongside a bowl of ice cream to add some crunch, or make a kind of crispy sweet 'lasagne' out of them by stacking them on top of each other, separated by whipped cream and strawberries, or small scoops of ice cream.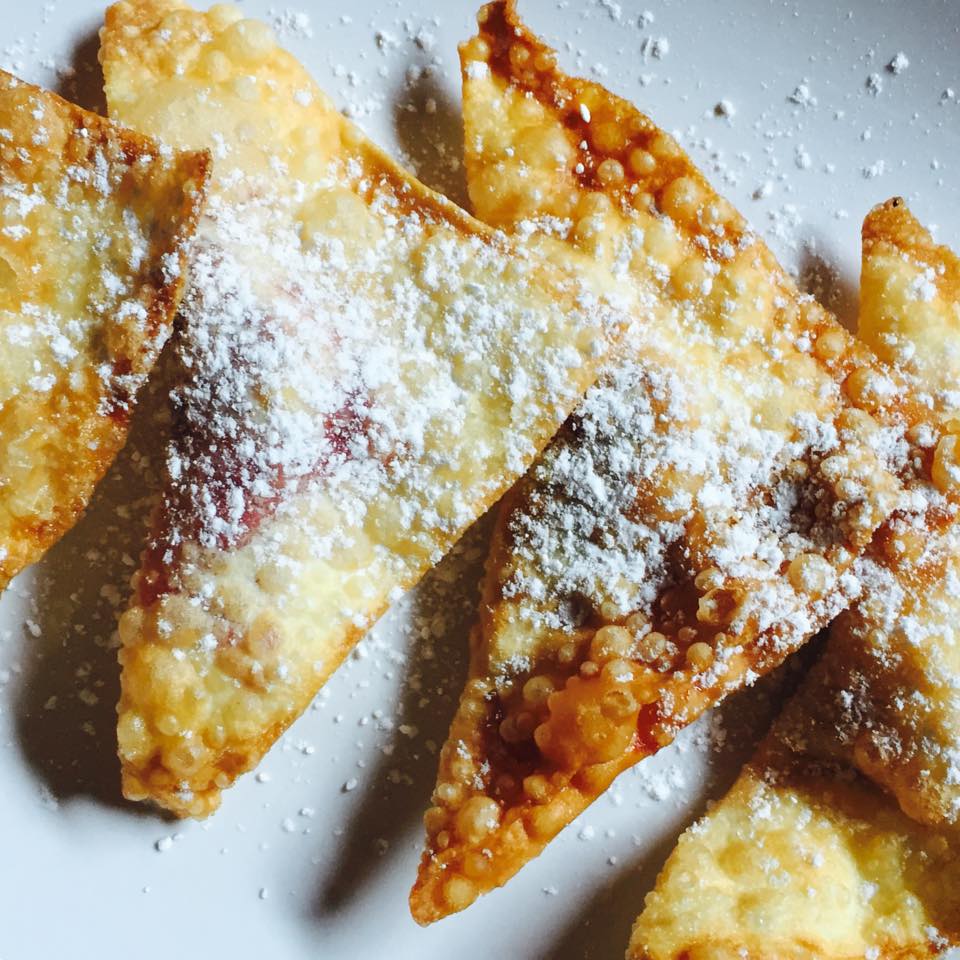 I like making these Sweet Ravioli. They are so delicious, they remind me of the sweet jam doughnuts I ate as a child when Mum would take me to the bakery. Those were yeasty and soft, filled with mock cream and jam. These wonton ravioli are filled with cream cheese, which is a little bit tart, and a dollop of sweet strawberry jam making them lighter to eat than the ones I remember from the bakery. You could use any jam you like here; blueberry, fig, raspberry, plum, even lemon curd. I just love the sweetness of strawberries alongside the tart cream cheese.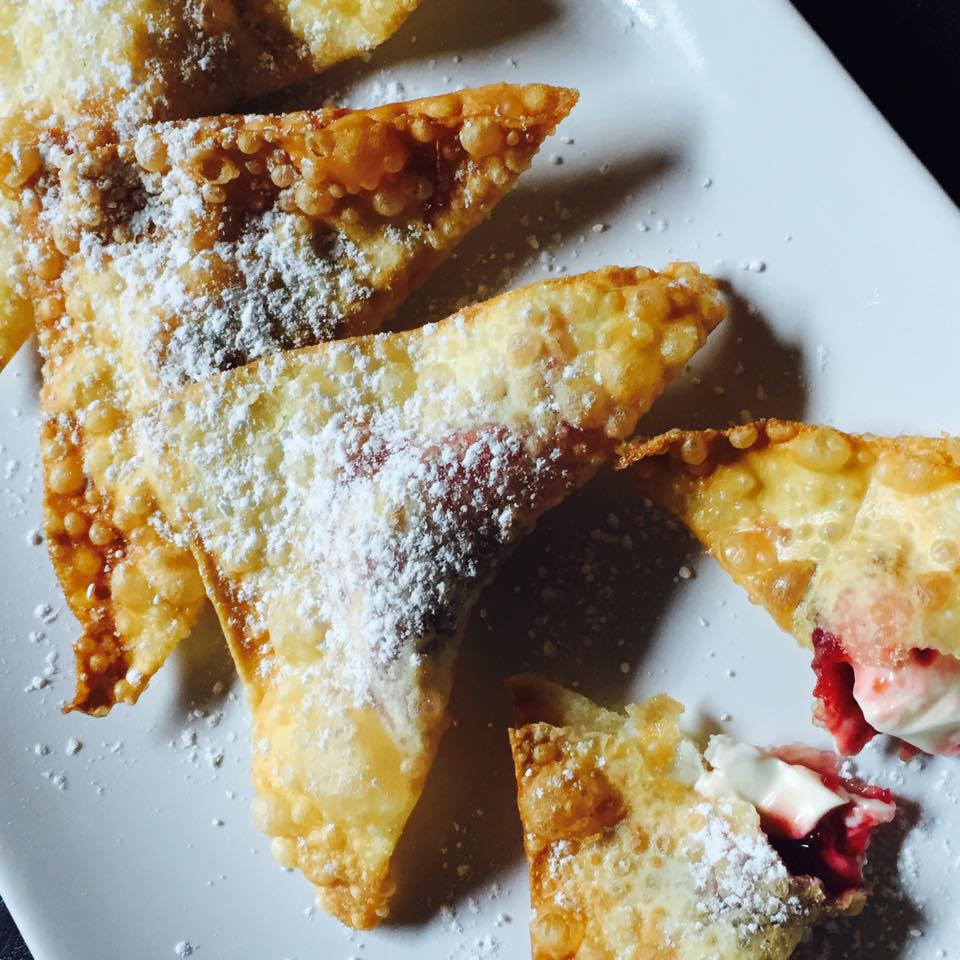 A blanket of sifted icing sugar makes these look so beautiful, so do as I do and make a big batch of these, pile them up on a platter, dust with plenty of icing sugar and set down on the table after dinner and let everyone go for it. It doesn't matter how many you make, they will disappear fast.  Just a word of caution, let them cool just a little after frying as the centres will be lava-like hot!
Sweet Ravioli with Cream Cheese and Strawberry
Author:
Prep time:
Cook time:
Total time:
Too easy to make, too easy to eat. You'll be making these sweet ravioli again and again.
Ingredients
20 square Wonton wrappers
200gm spreadable cream cheese
150 gm strawberry jam
Canola oil, for frying
3 tblspns icing sugar mixture, for dusting
Instructions
Place a scant teaspoon of strawberry jam onto a wonton square. Top with the same amount of cream cheese. Brush the edges with a little water, and use your fingers to fold the pastry in half, corner to corner, to form a triangle. Press around the filling and the edges to completely seal.
Fill a medium saucepan halfway up with Canola oil and heat to 170 degrees. To test, drop in a small pinch of bread. If it starts sizzling the oil is ready.
Drop in each ravioli, a few at a time and cook until golden, turning once. This will only take around 30 – 40 seconds so keep an eye on them.
Remove and drain on paper towel while you cook the rest. Arrange on a serving platter and dust liberally with icing sugar.