Kale is very trendy at the moment. It has been crowned as a new superfood, packed with nutrients, with experts everywhere telling us we need to eat it. In my family, Kale is not new. Italians love their green leafy veg.  Sauteed with a little garlic and chilli, or shredded into a frittata, soup or pasta, it's a staple in the healthy Mediterranean diet.
However, eating something that tastes so, how can I explain it?  Green. It can  be a bit 'full on' if you're not used to it. Children in particular will take a fair bit of coaxing to eat a bowl of kale!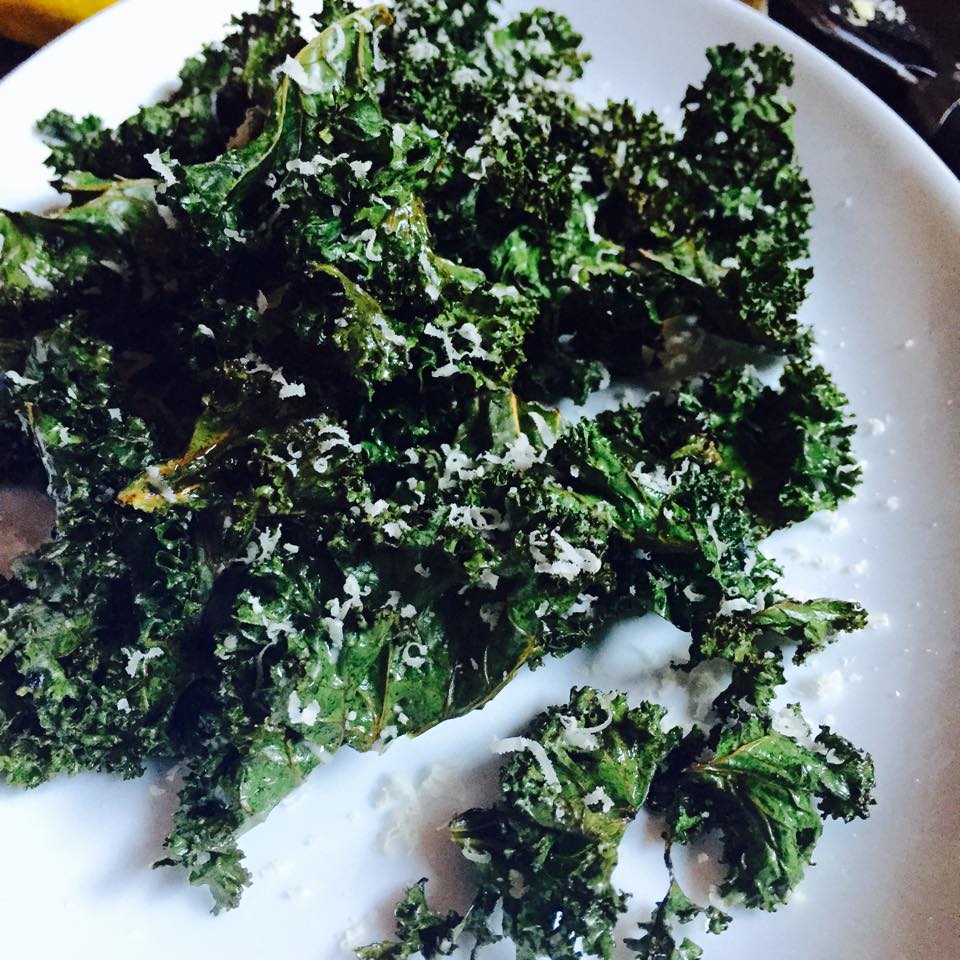 That's why you NEED to make these kale chips. Seriously, these are better than regular chips! I mean it. Crispy, salty, rich, utterly addictive, I dare you to stop at just one. This is the only way my kids will eat kale. To be honest, it's my favourite way to eat it too. This is very healthy, full of antioxidants and nutrients so your body will love you for it. But it's also absolutely delicious!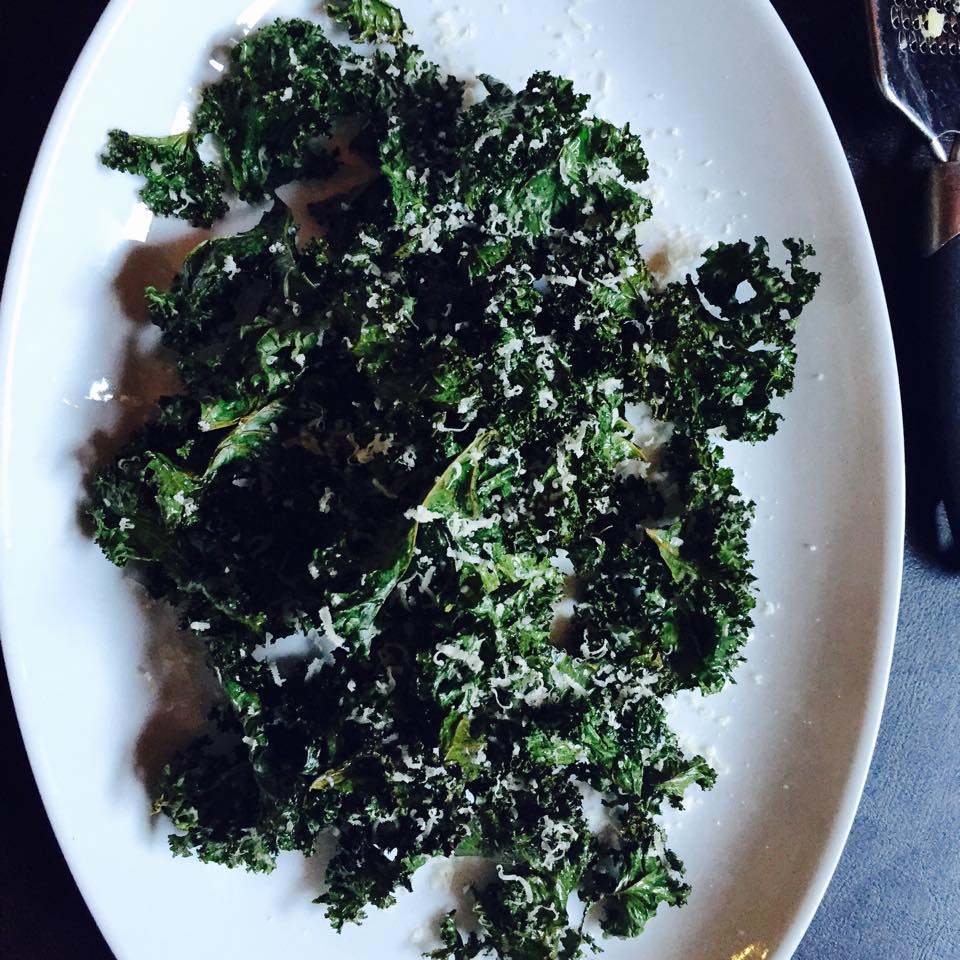 You can just make plain old kale chips with just a little salt, but this version, with a squeeze of lemon and a blanket of parmesan cheese takes this to another level. Try this as a side dish alongside a nice piece of steak, or pair it with roasted sweet pumpkin for a textural explosion of crunchy, salty vs soft and sweet
Kale Chips with Lemon and Parmesan
Author:
Prep time:
Cook time:
Total time:
Crispy, salty and addictive – who knew something so delicious could actually be good for you?
Ingredients
1 bunch curly Kale
2 tbsp olive oil
1 tsp salt
Juice of 1/2 lemon
3 tbsp freshly grated Parmesan cheese
Instructions
Preheat over to low heat – 150 degrees.
Remove stems from Kale and wash the leaves. Dry thoroughly.
Place kale into a bowl, drizzle with olive oil and toss to coat. Place in a single layer on a lined (you may need two) oven tray. Place in the oven and cook for 20 – 25 minutes, or until crisp but not brown.
Remove from oven, add salt, squeeze lemon juice over and sprinkle with Parmesan. Toss carefully to combine. Serve.