I love summer – all the good fruit is out. Mangoes, nectarines, apricots, plums, peaches and strawberries. I know you can get strawberries most of the year, but the only time they really taste like they should is when the weather is warm and they have ripened in the sun.  You know it's good when it actually smells like a strawberry. You know what I mean, like a strawberry flavoured lolly.  That's the best time to eat them. Simply washed and eaten as they are, or sprinkled with a little sugar.
Most people connect strawberries with desserts. Strawberry shortcake, sponge cake with strawberries and cream, pavlova with strawberries, chocolate dipped strawberries, the list goes on. But have you ever tried strawberries in a salad? I am in love with this salad and the colours are amazing – perfect for Christmas!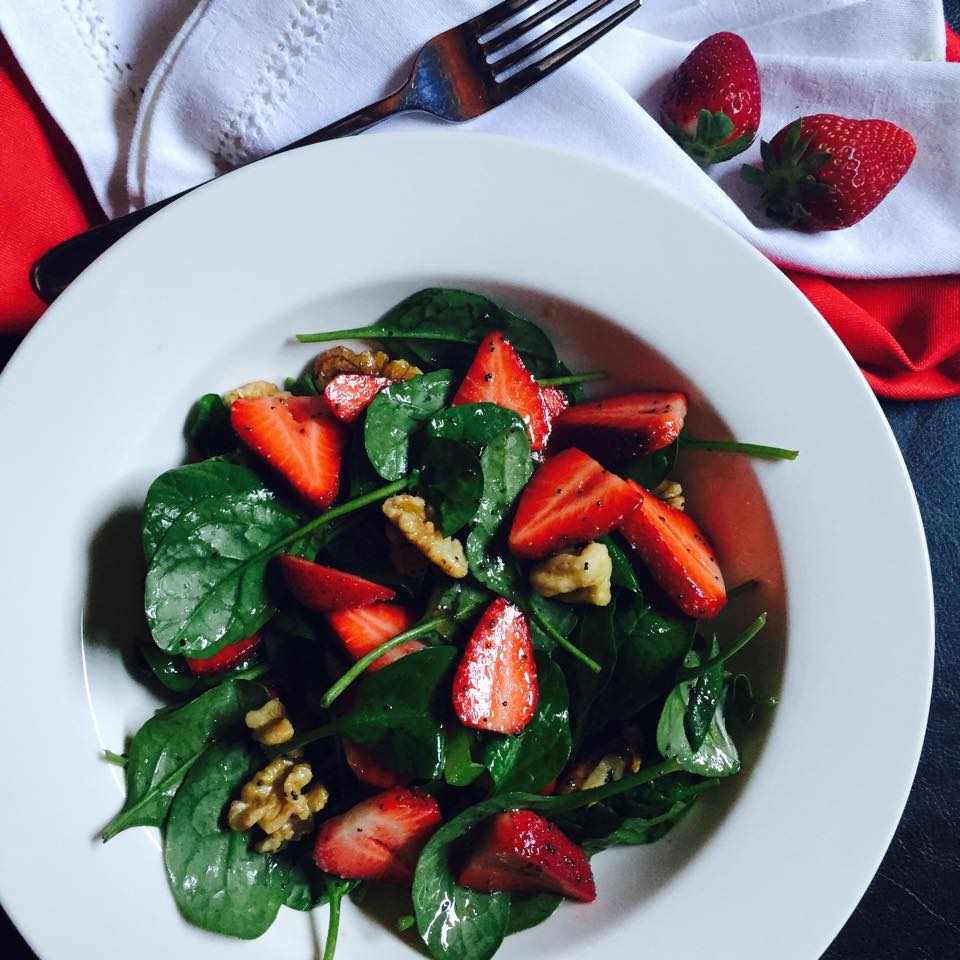 A combinatio of strawberries, baby spinach leaves, walnuts and a sweet poppy seed dressing. It's very simple, slightly unusual, but it  just works. It's sweet, yet savoury. A fantastic salad to serve at a barbecue, but I particularly like it with chicken. You could add some crumbled feta if you like, or switch up the walnuts for some flaked almonds, but I think it's perfect just as it is.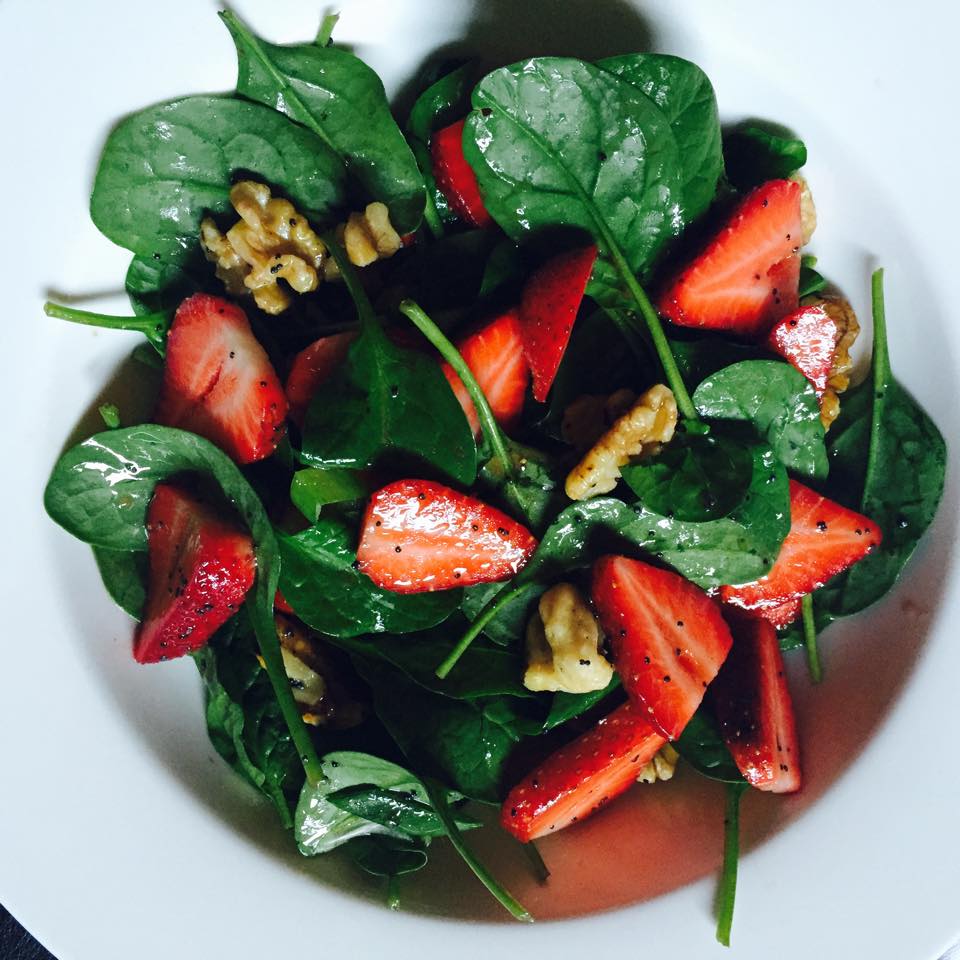 Give it a try while strawberries are in season. It's a nice sweet change
Strawberry, Spinach and Walnut Salad
Author:
Prep time:
Total time:
Make this when strawberries are in season. You will be amazed how delicious strawberries can be in a salad.
Ingredients
1 x 160gm packet washed baby spinach leaves
2 punnets strawberries, washed, hulled and sliced
3 spring onions, finely sliced
1/4 cup white sugar
1/4 cup white wine vinegar
3 tblspn balsamic vinegar
1/2 cup olive oil
1 tspn salt
2 tblspns poppy seeds
1/4 cup walnut pieces
Instructions
In a large bowl, combine the spinach, strawberries and onion.
Put the sugar, vinegars, olive oil, salt and poppy seeds in the bowl of a food processor and pulse the combine.
Toss the salad with enough dressing to coat it. Sprinkle with walnuts and serve immediately.