It's fried, its full of gooey chocolate and sweet mashed bananas.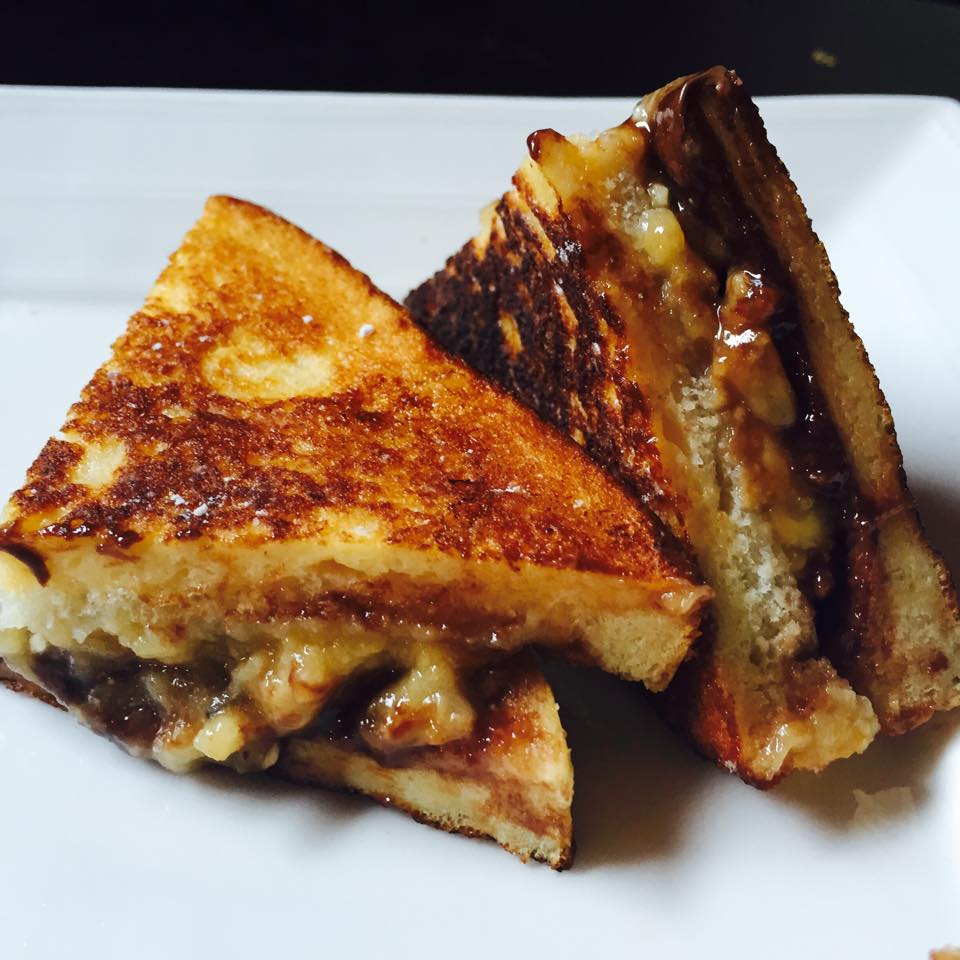 This is a seriously wicked sandwich but oh so good.  This is not everyday food, but we all need a little indulgence every now and then. Make sure you have plenty of napkins, this is gooey and messy.
Fried Banana and Nutella Sandwiches
Author:
Prep time:
Cook time:
Total time:
This is very sweet and utterly delicious. Treat yourself…
Ingredients
2 slices white sandwich bread
1 small banana, mashed
2 tbsp Nutella
1 egg, lightly beaten
2 tbsp milk
½ tsp vanilla extract
3 tbspn butter
1 tbsp icing sugar, if you want an extra hit of sweetness
Instructions
Spread the mashed banana onto one slice of bread. Spread the Nutella onto the other. Sandwich together.
Mix the egg, milk and vanilla in a shallow dish. Carefully place the sandwich into the egg mixture, flip once allowing each side to soak for 30 seconds.
Melt the butter in a frypan over medium heat. Carefully lift the sandwich out of the egg mixture, allowing excess to drip off. Place the sandwich in the pan and cook for 2 minutes on one side, turn carefully and cook for another 2 minutes on the other side, or until golden and crisp.
Remove from the pan, drain on paper towel then allow to cool for 1 minute. Then cut diagonally and serve dusted with icing sugar if you like.