Ok – this may be criticised as not 'real' ice cream because it doesn't start from an egg custard base or  need to be churned. That's what makes this recipe so good.  This ice cream is so smooth, so creamy and so delicious, and best of all it will only take you 5 minutes to to turn 4 ingredients into ice cream ready to go into into the freezer.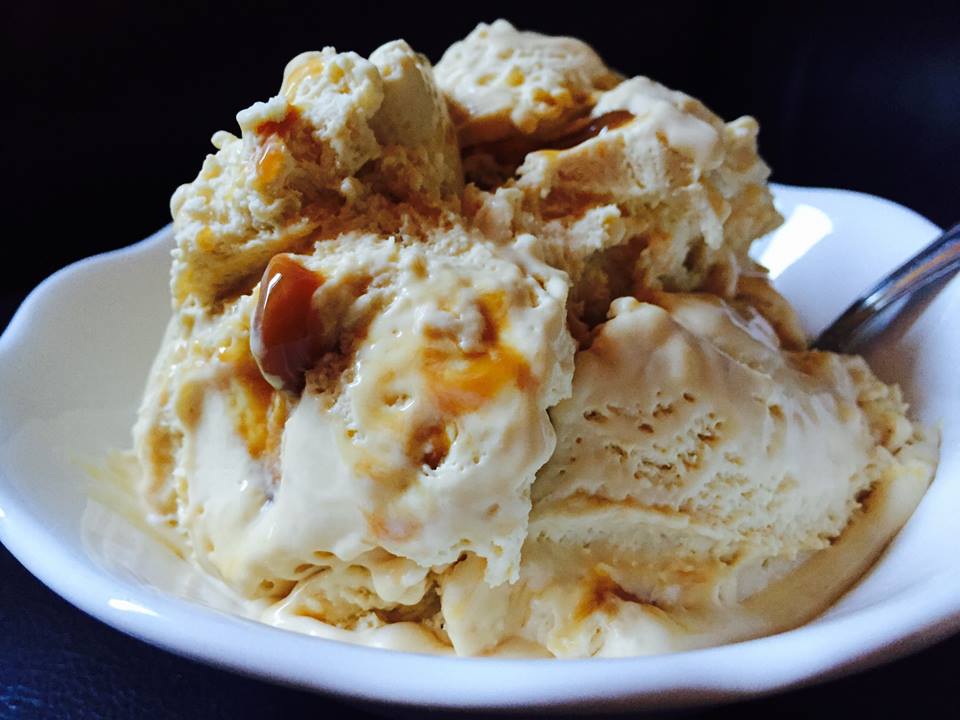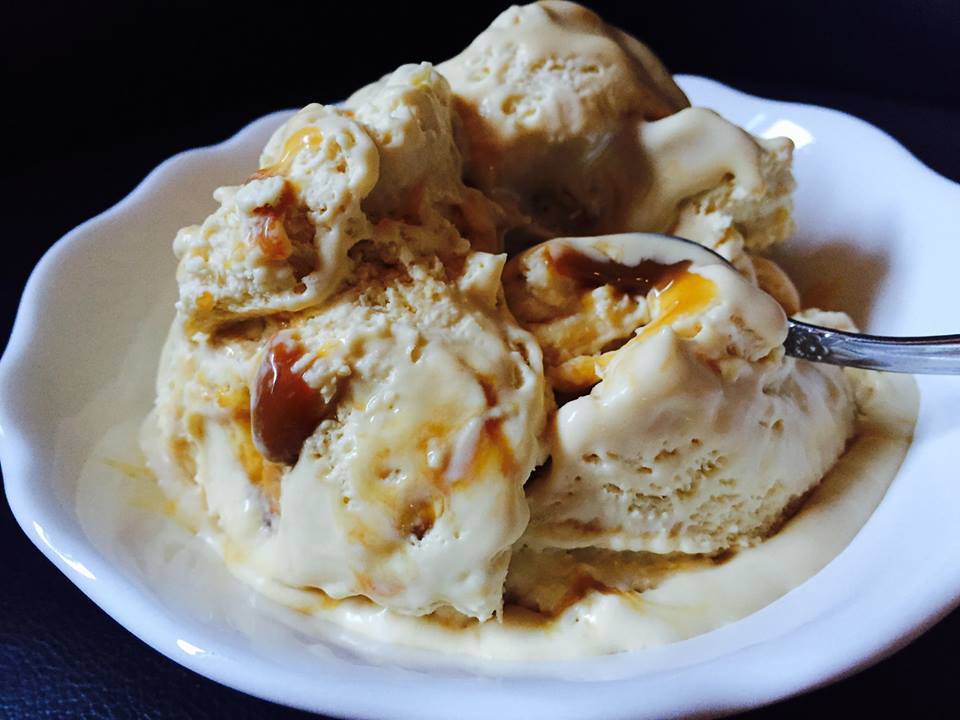 So easy your kids can make it. All you need is a tub of thickened cream, a tin of sweetened condensed milk, a little vanilla and a jar of salted caramel to make this heavenly ice cream your whole family (and the neighbours) will love. Serve in waffle cones, in bowls, in-between cookies, on pancakes or however you like. I like mine with an extra dollop of salted caramel.
Salted Caramel Ice Cream
Author:
Prep time:
Total time:
The easiest icecream you will ever make, the salted caramel flavour is absolutely delicious
Ingredients
1 x 600ml tub of thickened cream
1 tin sweetened condensed milk
1 x 400gm jar salted caramel
Instructions
Tip the cream , sweetened condensed milk and half the caramel into the bowl of a stand mixer. Beat with the whisk attachment on high until very thick and stiff (like whipped cream).
Spoon the rest of the caramel into the mixture and swirl in gently with a spoon (it doesn't need to be entirely combined, the globs in the mix will be delicious once frozen).
Freeze for at least 6 hours or until mixture is hard enough to scoop.
Serve.