I love fast pasta recipes. Quicker than calling for takeaway, this dish can be made in 15 minutes.  Using a luxury ingredient like smoked salmon may seem expensive. But in this dish, a little goes a long way. Including Omega 3 in your diet is vital to good health, and this is a super easy way to look after your body and satisfy your tummy – Italian style!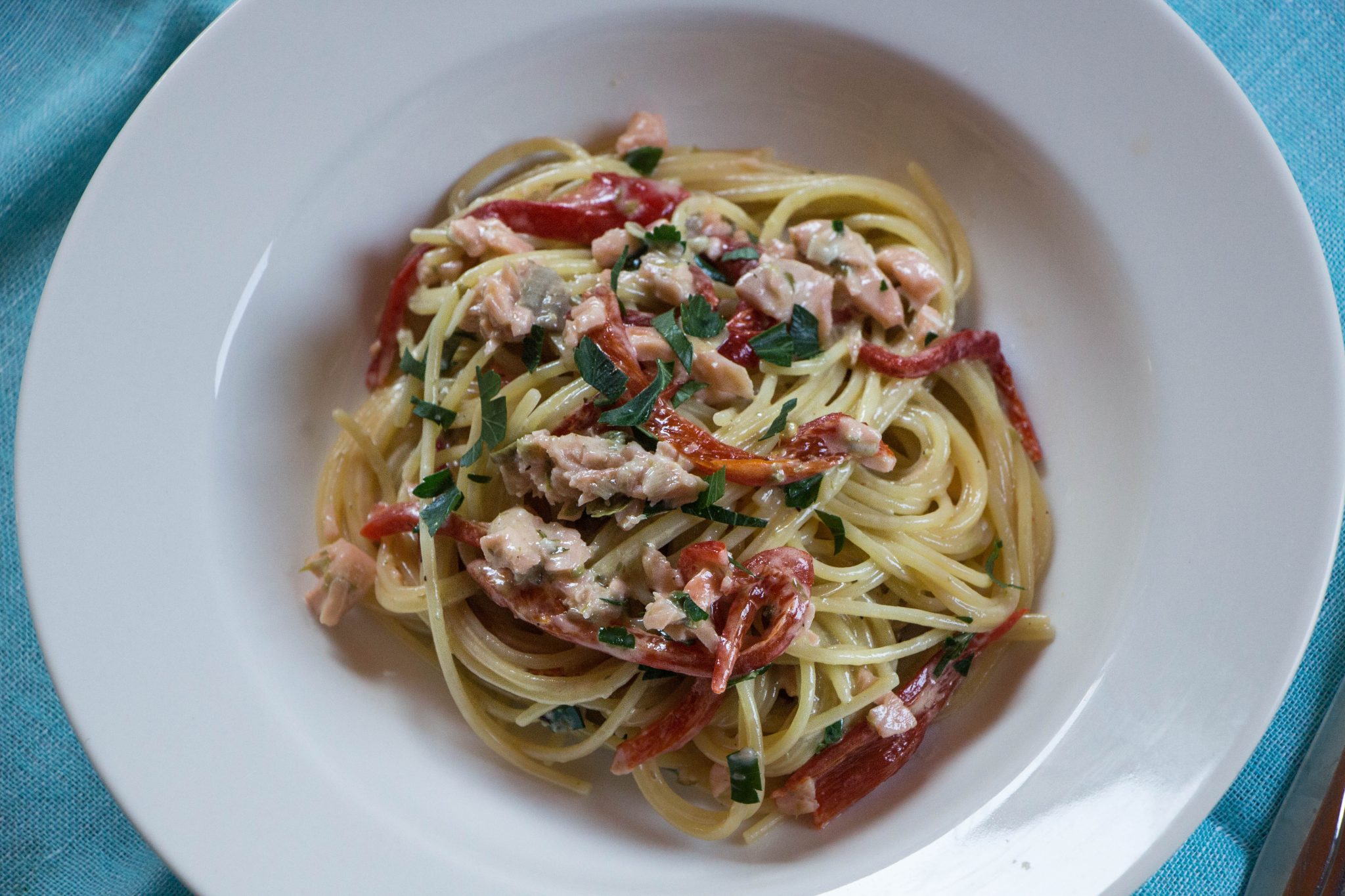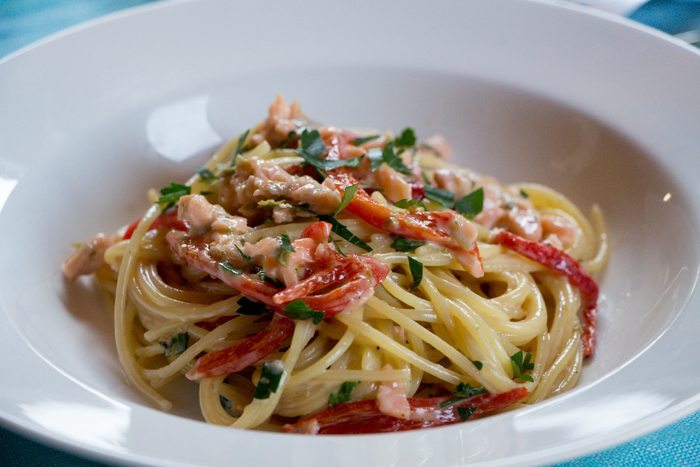 Grill your own capsicum if you like, but if you're after fast and easy, go for a jar.  This dish is wonderfully creamy and sweet. The capers give it the little salty kick it needs to keep everything balanced.
Spaghetti with Creamy Smoked Salmon, Roasted Capsicum and Capers
Author:
Prep time:
Cook time:
Total time:
Quick and Easy Spaghetti with Smoked Salmon, Roasted Capsicum and Capers in a Creamy Sauce
Ingredients
400gm packet spaghetti
salt
2 tbsp olive oil
2 garlic cloves, finely chopped
1 cup cream
200gm store bought roasted red capsicums, thinly sliced
2 tbsp capers, finely chopped
40 gm parmesan cheese, grated
200gm smoked salmon, cut into thin strips
salt and freshly ground black pepper
a handful of fresh parsley, chopped
Instructions
Cook the spaghetti in a pot of boiling salted water until al dente.
Meanwhile, heat the olive in a large frypan over medium heat. add the garlic and saute for a minute, or until slightly golden. Add the cream, capsicums and capers. Cook for another minute, or until cream is simmering.
Add the cooked pasta to the frypan and quickly toss it through the sauce to coat.
Remove from the heat, add the parmesan cheese, smoked salmon, chopped parsley and a little salt and pepper. Toss to combine.
Serve.