Crostini are a perfect way to start a meal. There are so many amazing flavour combinations just waiting to be served on a crostino!
I love the combination of pears and cheese.  This recipe brings it to another level by grilling the pears in honey first. The pear becomes soft, sweet and moreish. Add a slice of creamy brie cheese, a drizzle of honey and a little chopped rosemary to add a savoury hit and this is absolutely delicious.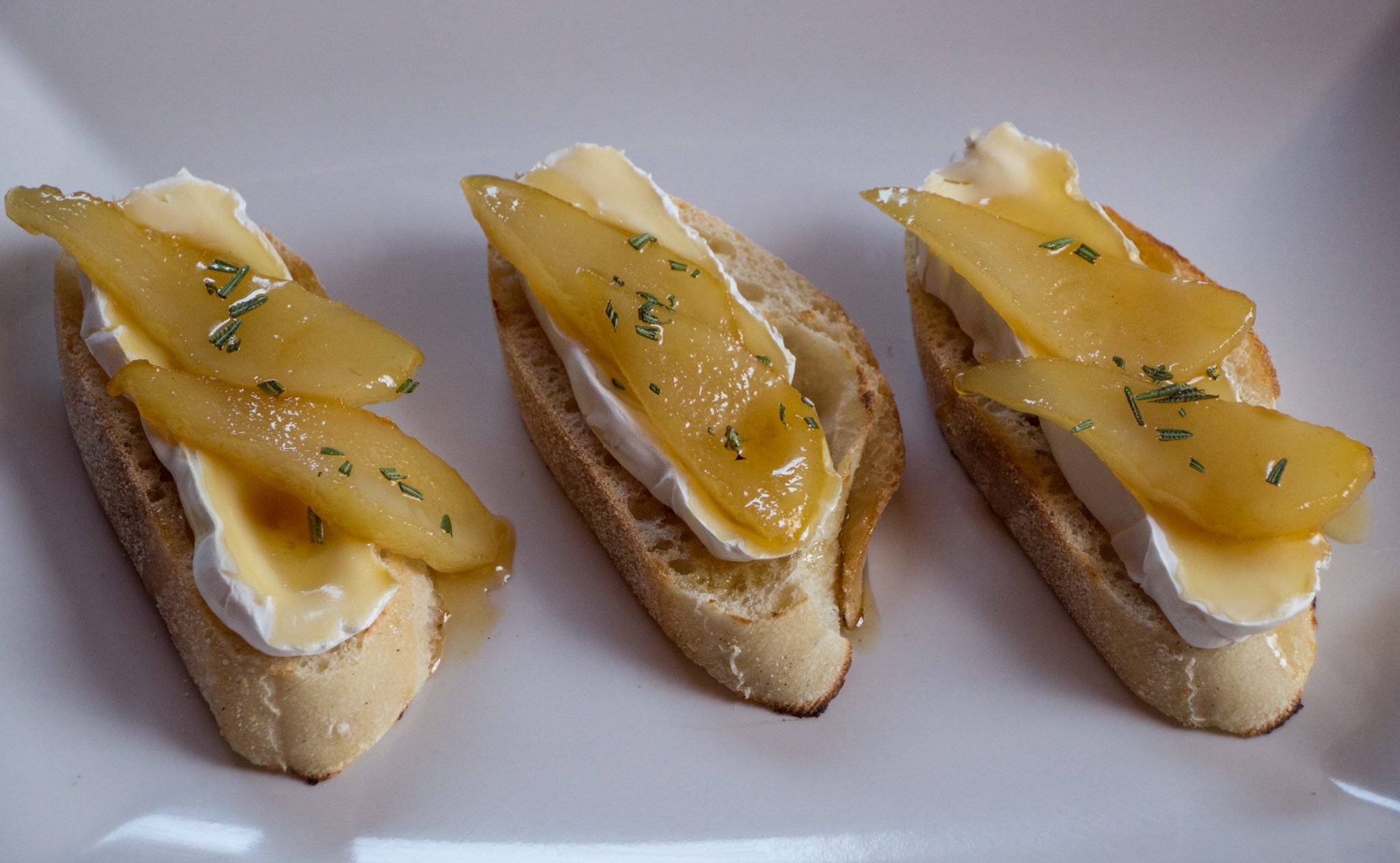 If you like blue cheese, substitute it for the Brie. I'd go for a Gorgonzola, as it's bitey but still luxuriously creamy. I use the Beurre Bosch pears as they a firm and hold together well when cooking.  If unavailable use another pear variety, just ensure you choose firm pears. Over ripe ones will turn mushy.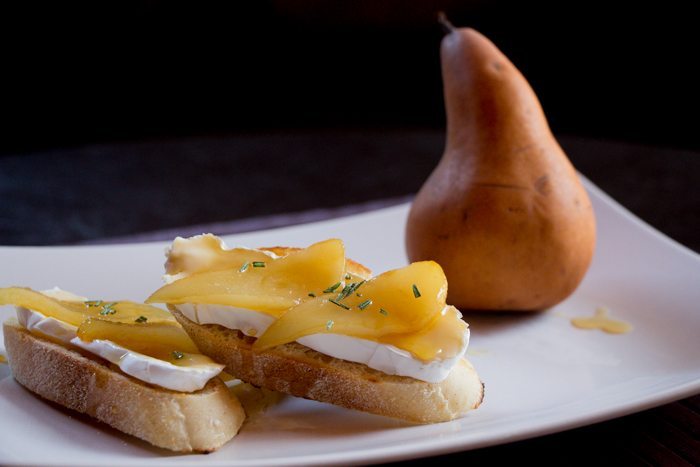 The bread can be grilled in advance and stored in an airtight container at room temperature for up to 3 days. Complete them with toppings to serve.
Crostini with Honey Grilled Pears, Brie and Fresh Rosemary
Author:
Prep time:
Cook time:
Total time:
Crostini topped with honey grilled pears, creamy brie cheese and fresh rosemary.
Ingredients
1 baguette
2 Beurre Bosch pears, peeled
50g butter, cubed
250 ml honey
1 round of Brie cheese
3 tbsp fresh rosemary, chopped finely
Instructions
Cut the baguette into 1cm slices. Heat a ridged grill pan on high heat. Toast the bread slices on each side until light golden. Set aside.
Cut the pears into thin slices. Put the butter and 150ml honey in a frypan and heat on med heat until starting to bubble. Add the pear slices and cook, turning frequently until pears are just soft, but still holding their shape, about 2-3 minutes. Set aside.
Cut the Brie into thin slices.
To assemble: place a piece of Brie on a piece of bread. Top with two pear slices. Drizzle with extra honey. Sprinkle with a scant amount of rosemary.
Serve.