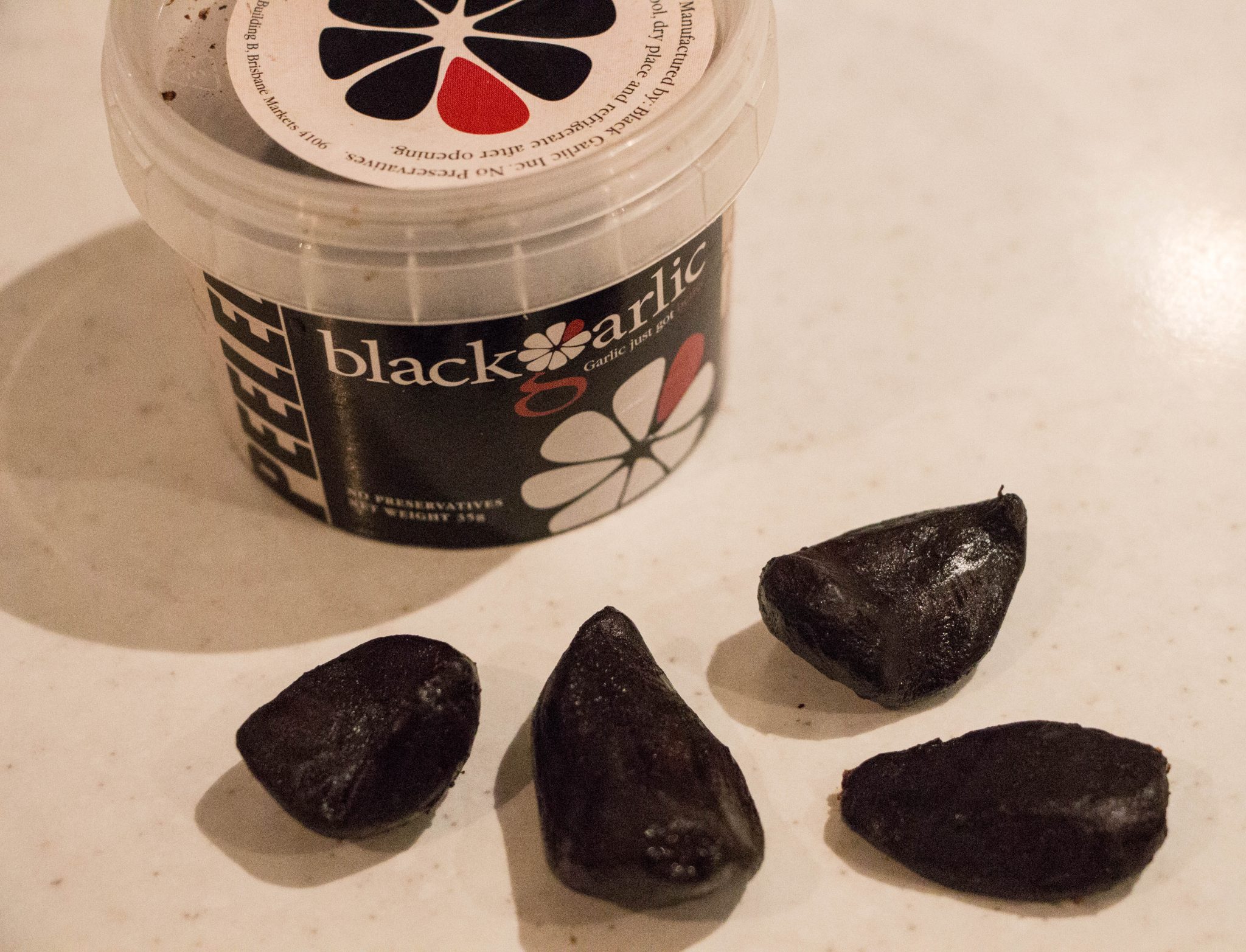 The only way to describe the flavour of black garlic is caramelly, sweet yet earthy, a bit like reduced balsalmic vinegar, but with the distinct taste of roasted garlic.  Unlike raw garlic you can eat it whole without the fear of garlic breath.  Spread it on a piece of toasted ciabatta with some smooth ricotta on the side, and there's no need to cook at all!
As a pasta girl I just  throw it in with some spaghetti and some of my favourite stand by Italian ingredients.  Delicious. Fast, easy, minimal ingredients. My kind of cooking, and a little bit exotic.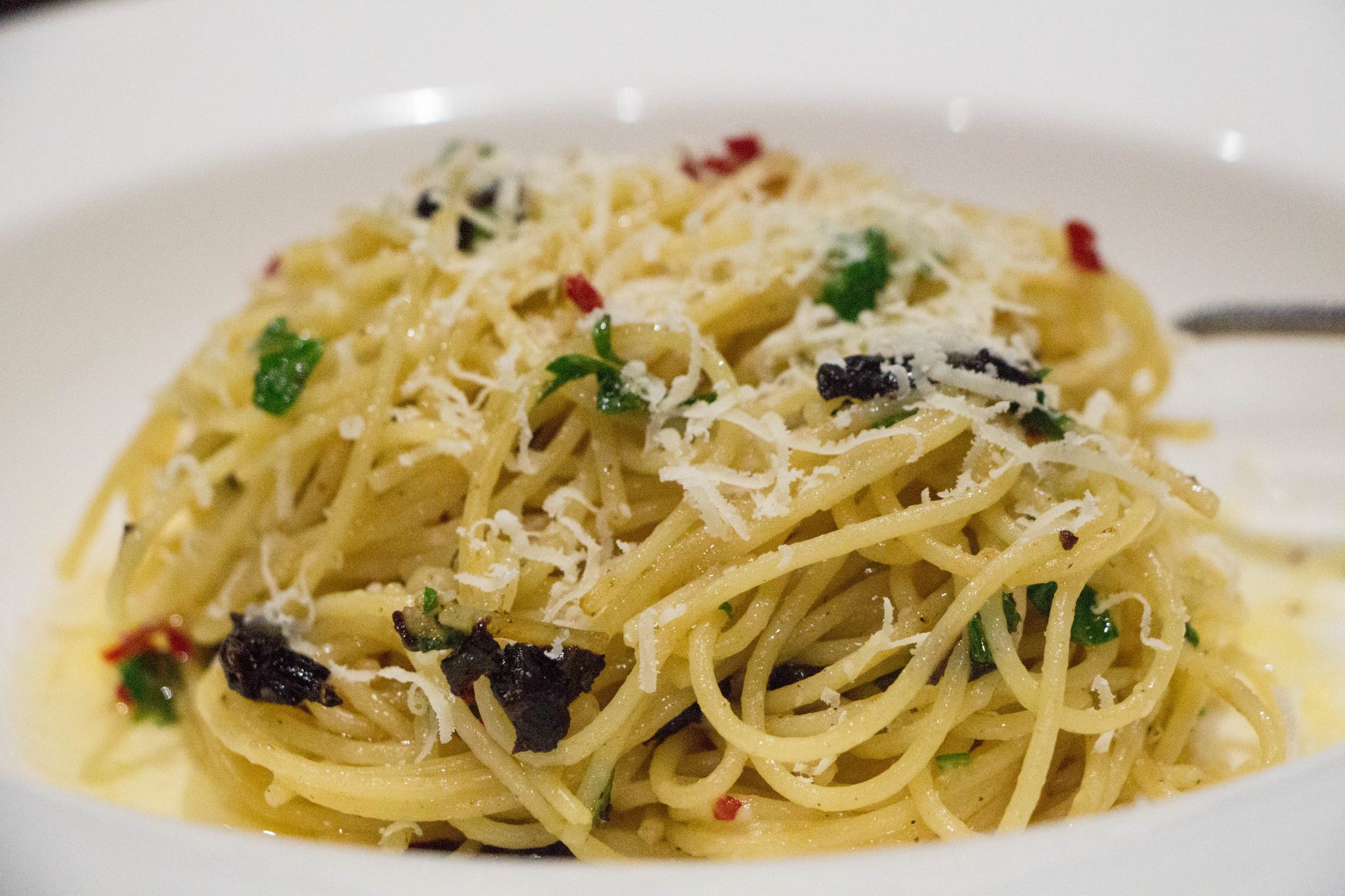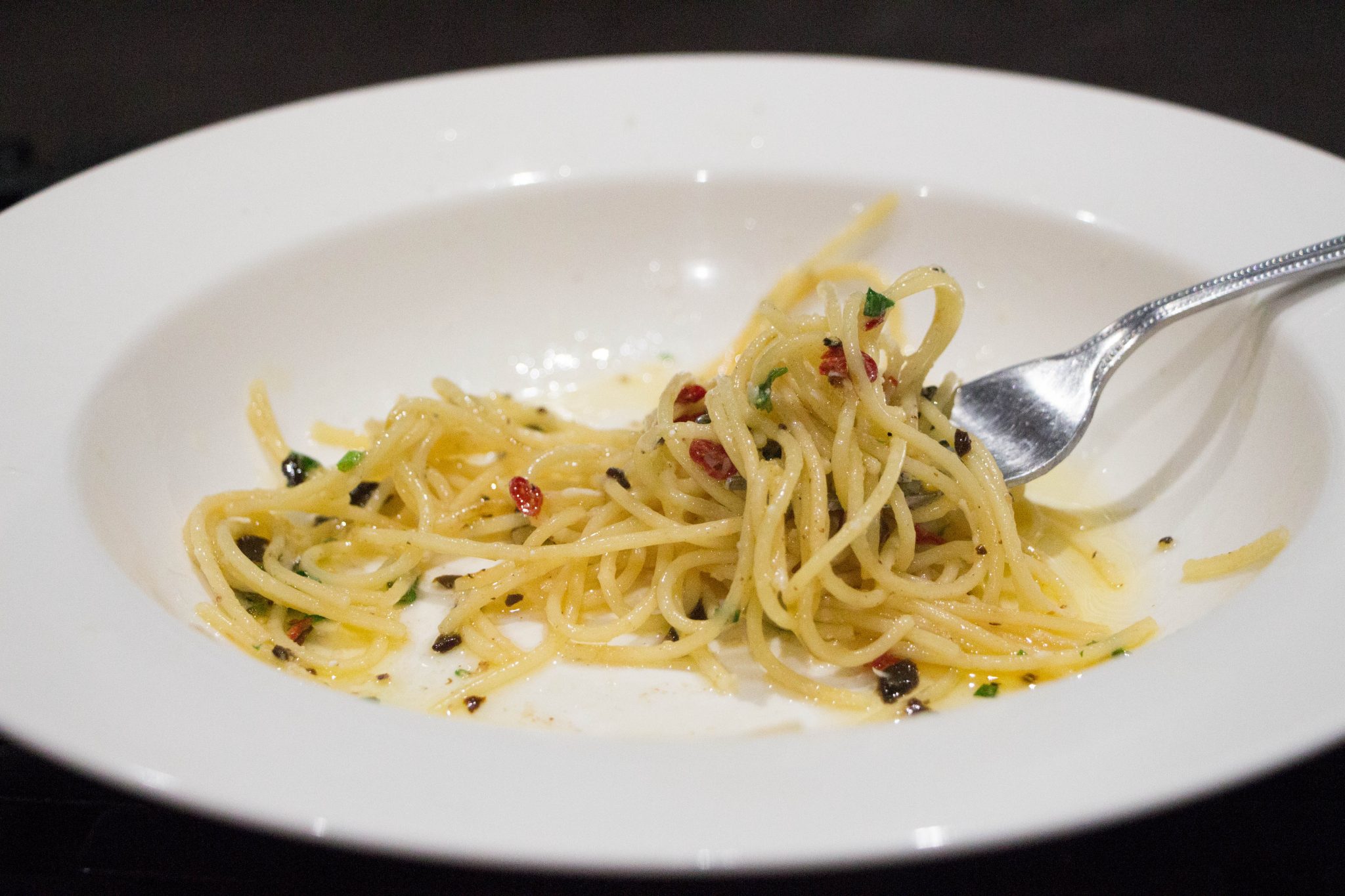 Black Garlic Spaghetti
Black Garlic Spaghetti
Author:
Prep time:
Cook time:
Total time:
Quick and Easy Spaghetti with Black Garlic, Chilli and Fresh Parsley
Ingredients
250 gm spaghetti
Handful of salt
1/4 cup olive oil
1 long red chilli, deseeded and finely chopped
3 cloves black garlic, finely sliced
1/4 cup chopped fresh flat leaf parsley
Salt
Freshly ground black pepper
Juice of 1/2 a small lemon
1/4 cup Parmesan cheese, plus extra for serving
Instructions
Put a pot of water on high heat, bring to the boil.
Add salt, then spaghetti and stir to submerge as it softens.
Cook as per packet instructions, or until just cooked ( al dente).
Drain.
Meanwhile, heat olive oil in a pan with chilli until it starts to sizzle.
Add the drained pasta, the garlic and parsley, and stir over heat for 20 seconds to heat through.
Season with salt and pepper.
Remove and add Parmesan cheese, stir to combine.
Add the lemon juice, mix, and serve immediately with extra Parmesan as desired.