Wonton wrappers are definitely not Italian, but they are a great backup when you don't have time to make fresh pasta. Sure, it's not the same thing, but it's close. I certainly have used them to make a quick batch of cheese ravioli before. But what they're really good for is making fried treats. You can fry them in sheets, just as they are and serve alongside a bowl of ice cream to add some crunch, or make a kind of crispy sweet 'lasagne' out of them by stacking them on top of each other, separated by whipped cream and strawberries, or small scoops of ice cream.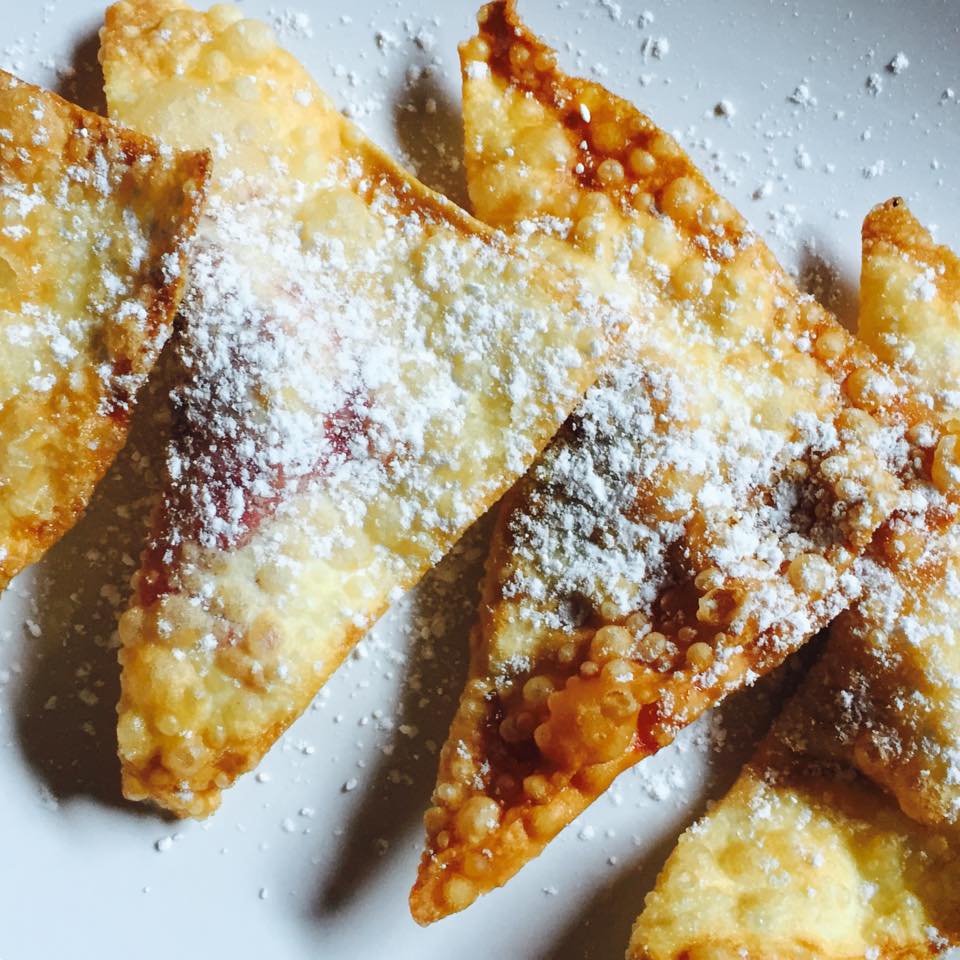 I like making these Sweet Ravioli. They are so delicious, they remind me of the sweet jam doughnuts I ate a a child when Mum would take me to the cake shop. Those were yeasty and soft, filled with mock cream and jam. These wonton ravioli are filled with cream cheese, which is a little bit tart, and a dollop of strawberry jam making them lighter to eat. You could use any jam you like here; blueberry, fig, raspberry, plum, even lemon curd. I just love the sweetness of strawberries alongside the tart cream cheese.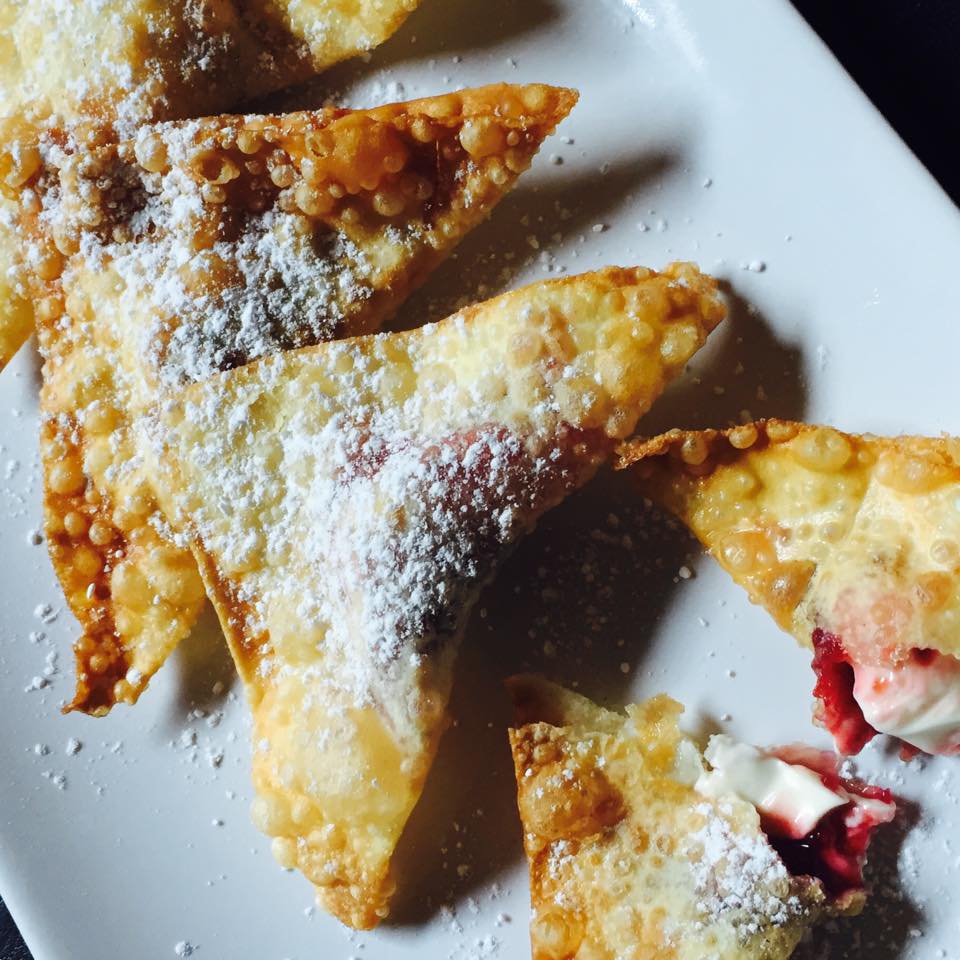 A blanket of sifted icing sugar makes these look so beautiful, so do as I do and make a big batch of these, pile them up on a platter, dust with plenty of icing sugar and set down on the table after dinner and let everyone go for it. It doesn't matter how many you make, they will disappear fast.  Just a word of caution, let them cool just a little after frying as the centres will be lava-like hot!