This dish screams summer. Perfect for those hot lazy days when you can't imagine the notion of turning the oven on. Whats' not to like? Succulent prawns, sweet juicy mango and creamy avocado. This is a perfect salad for your next BBQ, or even for your Christmas table.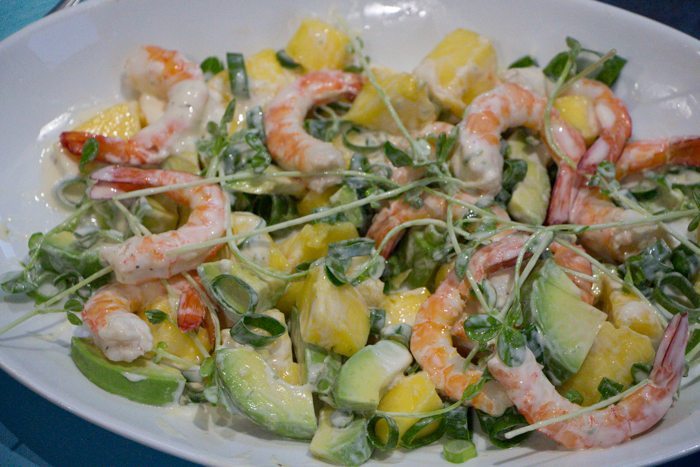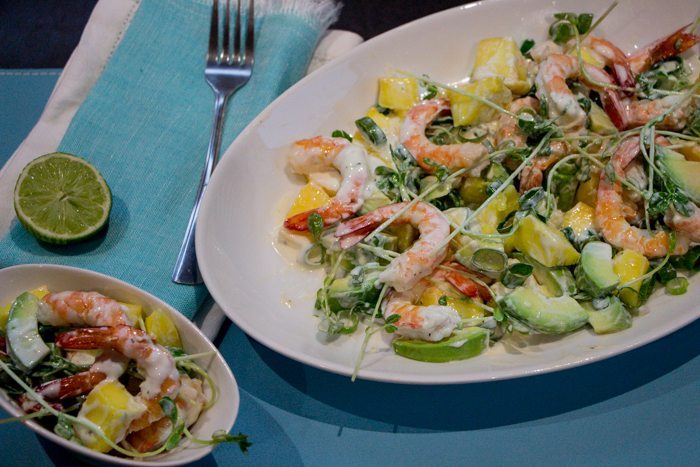 This is fresh, light and absolutely delicious. The little hit of tabasco with the lime mayonnaise takes the edge off the sweetness of the other ingredients.
Prawn, Mango and Avocado Salad
Fresh Prawns, Mango and Avocado with a Lime Mayonnaise Dressing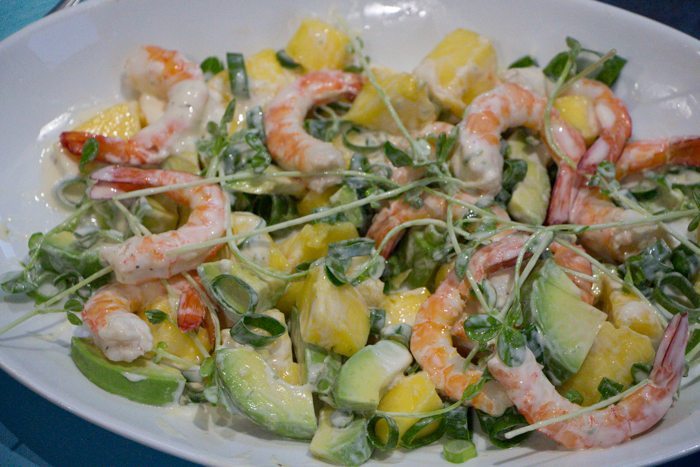 Ingredients
⅔ cup whole-egg mayonnaise
1 teaspoon finely grated lime rind
1 tablespoon lime juice
2 to 4 drops Tabasco sauce
Salt and ground black pepper
2 medium avocados, peeled, chopped into approx. 2cm cubes
½ lemon
100g snow pea sprouts, trimmed, chopped
2 medium mangoes, peeled, cut into cubes
4 green onions, trimmed, thinly sliced
1kg peeled medium cooked prawns
Method
Put the mayonnaise, lime rind, lime juice and Tabasco sauce in a bowl and mix to combine. Season with salt and pepper. Set aside.
Put the avocado in a bowl and squeeze the juice from the lemon over. Mix gently. This stops the avocado from discolouring.
Add the snow pea sprouts, mangoes, green onions and prawns. Mix gently to combine.
Add half the lime mayonnaise and toss gently to combine. Either spoon into individual glasses, or arrange on a platter and drizzle with extra lime mayonnaise.