Is there anything better than the smell of a roast in the oven? Regardless of the type of meat, it truly is intoxicating. When you walk into a house smelling of roast dinner you instantly salivate, that smell can only mean one thing, a promise of an amazing meal.
Today I made 10 hour lamb shoulder. Yes that's right, I cooked it for 10 hours. Shoulder is a secondary cut meaning it has plenty of muscle fibres needing to break down.  By cooking it slowly at a low temperature for a long time the fibres have time to loosen up and get all gooey and gelatinous. This is how you get your meat beautifully tender, succulent and falling from the bone. It will be so soft that you won't need to cut it with a knife, it can be shredded with a fork and it will melt in your mouth.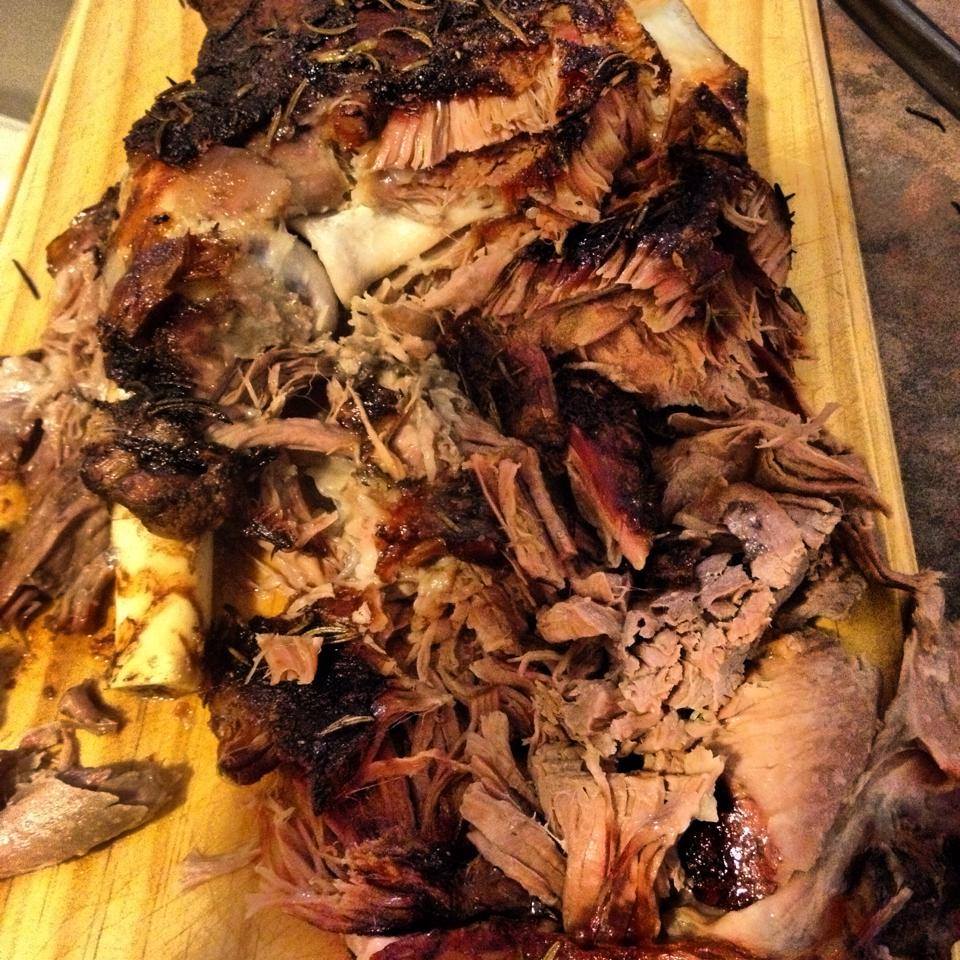 You can take this approach with any secondary cut of meat. Long and slow. Once it's in the oven, it requires very little or no effort at all, so even though it sounds like 10 hours cooking is a long time, the majority of this time the meat looks after itself. I just like to give it some extra love and baste the meat with its juices every now and then to get that beautiful caramelised crust on it.  That little extra attention always makes a world of difference.
I marinade the meat overnight with a rub of paprika, oregano and cumin, then cook it for 10 hours at 110 degrees. The aroma in my house today was incredible. I didn't count how many times my husband asked if he could 'check' it for me (meaning 'eat some now')  By the time it was put on the table he was literally drooling, and I wondered if the kids or I would actually get to eat any?
The meat was incredibly tender and delicious. As we ate there was nothing but silence. Not a sound was heard  until it was completely devoured and then all you could hear was the contented slurps of licking of fingers as we enjoyed each and every last morsel of flavour. As I sit back and look at the bones on the table,  completely clean of meat, that telltale drip every here and there of juices on the table, and the room still heady with the lingering scent of juicy spiced lamb I feel like we are a bunch of cave people, just finished with their carnivorous feed.  Satisfied. I'm already planning on making this again very very soon.
Serve this with roasted vegetables, salad or whatever you fancy. We ate it with my roasted vegetable salad. However the meat really is the star of the show, just dig in!
Click here for my recipe for: 10 hour slow cooked lamb shoulder